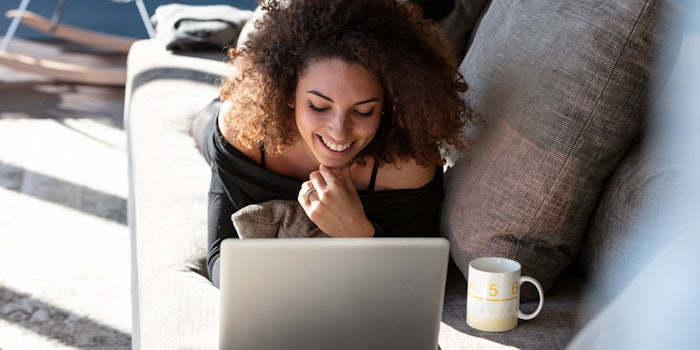 Despite being confined to their homes and venturing out into public under a variety of face masks, consumers are still committed to daily beauty and personal care regimens.
According to data from Channel Advisor, the health and beauty category had year-over-year (YoY) growth that spiked in mid-March. The growth has reportedly declined since but "has still been running quite a bit ahead of where it was earlier in [2020]."
The gross merchandise value (GMV) trends data, which was collected from Channel Advisor's global customer base, was presented in the report "The Impact of COVID-19 on E-commerce GMV, Part 4."
Channel Advisor reported that so far in 2020:
Hand sanitizers saw "an astronomical increase" in early March.
Hand washes also had increased YoY growth in early March but began to taper off in April.
Health and beauty subcategories, including vitamins, supplements and herbs/botanicals, saw strong YoY growth, which peaked in mid-March but remained above the category average through the first part of April.
Beginning in March, Channel Advisor saw a decline in YoY growth within health and beauty's discretionary categories—i.e., lip care, nail care, color cosmetics. Data reportedly suggests that a bottom was hit at the end of March and a recovery has begun.
The spike in YoY growth in nail subcategories is due to an increase in at-home manicures and pedicure, the company speculated.
Hair color and clippers/trimmers have both experienced YoY growth since mid- to late-March.
For more information, please visit www.channeladvisor.com.