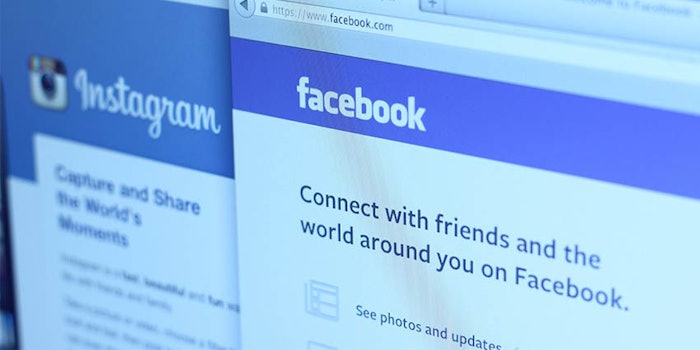 Facebook has announced the launch of Facebook Shops, which businesses can make available to customers through Facebook and Instagram, to help small businesses and global brands connect with consumers directly through the apps. Creating a Facebook Shop is free, so any size brand and budget have the opportunity to bring business online.
Related: The Top Beauty Brands on Social Media in 2019
Businesses can choose what products from their catalogs to feature and the platform offers customization from adding a cover image to selecting a color scheme to best represent the brand.
App users can find Facebook Shops via the business' Facebook page or Instagram profile, as well as through stories and advertisements. Users can then browse the business' catalog, save products and place orders from the brand's site, or directly from the app if the business has enabled the checkout function in the United States.
Additionally, the platform allows for direct messaging through WhatsApp, Facebook Messenger or Instagram Direct so customers can ask questions, get support and track orders. Facebook plans for shoppers to eventually be able to make purchases directly through messaging with the shop.
Facebook plans to incorporate business' loyalty/rewards programs into Facebook Shops and is also looking into offering small businesses assistance in launching reward programs.
Finally, business owners, brands and creators will eventually be able to link products from their Facebook Shops directly into their livestreams.