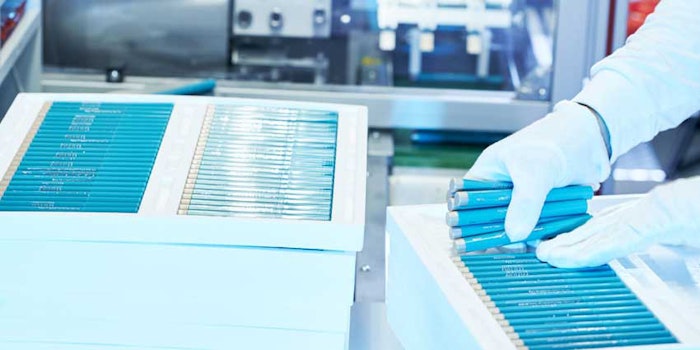 The Schwan-Stabilo has reported on some of its latest trends and its 2016/2017 fiscal year figures. The fiscal year ended on June 30, 2017, and the company reported that at its fifth generation of family ownership, it has grown and achieved 713.5 million euros between its three divisions: Cosmetics, writing instruments and outdoor.
The cosmetics sector generated 364.7 million euros and previously achieved 364.3 million euros, Stabilo generated 184.4 million euros and previously achieved 185.2 million euros and the Ortovox subgroup generated 164.2 million euros and previously achieved 157.1 million euros.
"Fortunately, we've managed to maintain the high turnover levels of the previous year in all business areas," explained Jörg Karas, Ph.D., managing director, Schwan-Stabilo Group. "And every division has managed to maintain their leading position despite difficult conditions."
Global Megatrends
The company follows megatrends to help expand in various business fields, helping grow each year.
One trend is a digital diagnostic tool with a digital pen and app to help occupational therapists in their work with their patients. This device helps measure and follows patients' therapy progress.
Another trend is augmented reality glasses, which help demonstrate advantages of digital technology in production. This helps colleagues from across the world with machine repairs or maintenance, providing a digital future, according to Karas.
Merino wool is also something the company focuses on, used as insulating material for items such as down jackets. The wool comes exclusively from six sheep farms in Tasmania, where the wellbeing of the sheep is important.
"The ability to recognize and take advantage of opportunities is part of our DNA," explained Karas. "This means we are working on ways to expand our business models, make sure our employees are sustainably prepared for the digital revolution, and practically and successfully implement digital tools into all areas of the company. Schwan-Stabilo has always been a courageous company. Today, that's [truer] than ever."