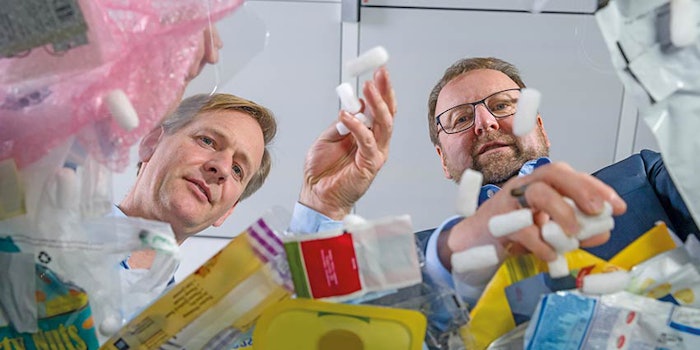 BASF has introduced ChemCycling, a chemical recycling project which provides a way to reutilize plastic waste that is currently not recycled, such as mixed or uncleaned plastics.
Depending on the region, these types of waste are often sent to landfills or burned with energy recovery. Chemical recycling utilizes thermochemical processes to use these plastics to produce syngas or oils. The raw materials can then be used as inputs in BASF's production, partially replacing fossil resources.
The company is harnassing the technology to develop pilot products including mozzarella packaging, refrigerator components and insulation panels. Because ChemCycling products have the same properties as those made from fossil fuels, it is possible for the company to manufacture products that must meet high quality and hygiene standards, such as food packaging. BASF plans on making the first ChemCycling-developed products available commercially.
"A responsible use of plastics is crucial to solve the world's waste problem. This applies to companies as well as to institutions and consumers. With chemical recycling we want to make a significant contribution in reducing the amount of plastic waste," said Martin Brudermüller, Ph.D, chairman of the board of executive directors and chief technological officer. "With our ChemCycling project, we are using plastic waste as a resource. In this way, we create value for the environment, society and the economy."