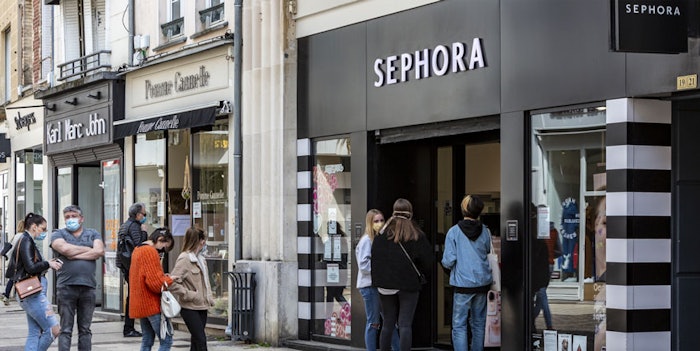 Holidays can help shift the fortunes of entire beauty categories. For instance, fragrance, which took a hit early in the COVID-19 shutdowns, rebounded somewhat due to strong results during Mother's and Father's Day, according to Larissa Jensen, VP, beauty industry advisor, The NPD Groupa.
Pandemic-related shutdowns have been a "shock to the system," Jensen says. As U.S. states began closing down in the spring of 2020, beauty almost overnight shifted in category performance and importance. As the world faces ongoing waves of infection and related shutdowns, the landscape for holiday beauty sales remains uncertain.
Still, a growing number of digital-first and international holiday events offer new lucrative sales opportunities. While no one can predict the state of affairs for this autumn and beyond, it's clear that nimble brands unafraid to think differently will fare best.
Cyber Monday is the New Black Friday
Between long-term trends in e-commerce growth and the COVID-19-related drop in brick-and-mortar store traffic, Black Friday is unlikely to return to its former glory, says Jensen. The traditional epicenter of the U.S. holiday shopping season, Black Friday's impact will further diminish as a growing number of retailers have pledged to keep stores closed on Thanksgiving day, including Target, Walmart and Kohl's.
Instead, as shoppers have become more tech savvy, Cyber Monday has become the end-of-year event in the United States and select other markets. In addition, Jensen says, "Who's going to want to go into a crowd [this holiday season]? So much is still unknown."
The stakes are massive. In 2019, Adobe Analyticsb reported that Cyber Monday sales jumped 19% year-over-year, totaling $9.4 billion, eclipsing Black Friday's $7.4 billion, as well as Amazon's 2018 Prime Day, which netted $4.2 billion. (Prime Day 2020 has been postponed as of press time.)
Salesforcec dug into the numbers and found that Cyber Week generated cross-category year-over-year revenue growth of 18%. The period accounted for 41.54% of the season's total sales, followed by the mid-season period, which captured 16.24%. Salesforce also reported that average order value peaked immediately before and during Cyber Week and again in the immediate pre-Christmas period.
E-commerce is Exploding …
While most sales reports have shown that online sales cannot make up for lost activity in brick-and-mortar retail, 2020 is sure to be the year e-commerce makes or breaks brands.
Digital Commerce 360d has reported that 56% of surveyed consumers have made fewer trips to stores as a result of the pandemic. Unfortunately, e-commerce hasn't managed to keep up with their demands: 47% of respondents have experienced out of stock items and shipping delays. Retailers and brands that can manage supply chain and shipping windows successfully are likely to thrive during the holiday crush.
Looking ahead, Digital Commerce 360 found that and 39% of surveyed consumers would spend more online if they could secure faster delivery. At the same time, 42% reported shopping at the website with the lowest cost.
Brands will need to excel in the mobile sphere. Per Salesforce, mobile owned more than 67% of the 2019 season's health and beauty traffic and comprised almost 44% of the total order share.
… but Brick-and-mortar is Indispensable
Jensen notes that, no matter how strong e-commerce sales growth has been ahead of the holidays, brick-and-mortar is critical for sales volume, impulse purchases and high shopper conversion rates. These are some of the core elements that are at risk in a heavily online shopping season.
For the full article, check out Global Cosmetic Industry's September 2020 digital magazine.