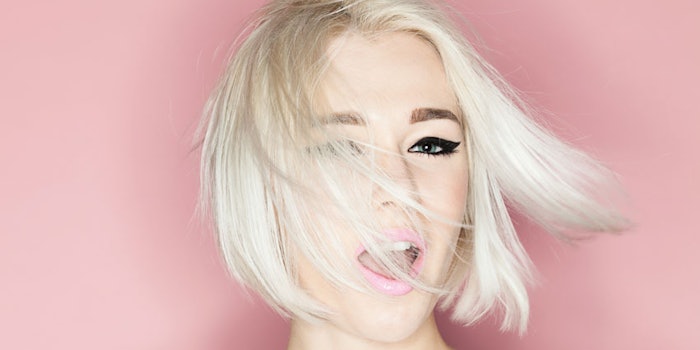 Euromonitor International's latest data* reveals a strong beauty and personal care (BPC) industry in 2016, with respectable 5% growth. For the second consecutive year, the premium segment outperformed its mass counterpart, with nearly 6% growth. Here, we explore the dynamics driving these trends.
Premiumization and Personalization for All?
Beauty and personal care forecasts point to an increasingly premium future between 2016 and 2021 (F-1), with a compound annual growth rate (CAGR) of 3.6%, compared to 2.4% in the mass segment. China and the United States are predicted to contribute 54% of the $20.3 billion in absolute gains in premium beauty over the forecast period, with China expected to catch up with the United States in terms of contribution to absolute gains.
This trend is more evident in discretionary categories, as greater value is delivered by premium brands. With premium color cosmetics anticipated to grow at a CAGR of 4.2% over 2016–2021 globally, the total category has the potential to overtake hair care as the second largest category beyond this forecast period, as the gap in value sales narrows.
While global mass color cosmetics and skin care remain stronger than the premium segment—predicted to add $6 billion and $12 billion in absolute gains, respectively—the key regions of North America and Western Europe reveal a healthier outlook for the premium segment. Mass skin care and color cosmetics could potentially experience the same fate as mass fragrances, which are in decline in North America and experiencing a flat 0.1% CAGR in Western Europe over the same period. These regions are now dominated by premium fragrances.
The premiumization trend, prevalent in discretionary categories, is pushing mass brands in a similar direction. As more consumers seek the quality and product results associated with premium formulations, mass brands will have to change to survive in the marketplace.
Meanwhile, as living standards improve, luxury is becoming more accessible to ordinary consumers, notably millennials, who tend to be at the forefront of lifestyle changes. For wealthier consumers, this is more pronounced through personalized services, such as smart diagnostics.
Whichever group consumers fall into, brand owners must embrace the fact that the purchasing process is increasingly knowledge-based, with consumers more capable of distinguishing science from marketing. Going forward, the use of digital technology such as augmented reality and artificial intelligence will become more sophisticated and mainstream. The end result: personalization for all?
North America Dominates Premiumization
Asia Pacific leads premium BPC forecasts over 2016–2021, and is expected to generate $6.6 billion in absolute gains. However, this amounts to just under half of the mass segment equivalent.
The region's premium segment prospects are explained by its large demographic, which has expanded as more consumers in East Asia trade up from the mass segment. Luxury is increasingly more accessible in the form of smaller packs. In addition, regional premium players such as AmorePacific are making inroads in several Asian markets.
Nevertheless, North America conquers premium BPC in per capita expenditure, which is expected to top $90 by 2021. The region's premium beauty forecast predicts absolute gains over 2016–2021 to amount to $5.8 billion, double the prospects in mass beauty.
This makes North America ripe for the high-end prestige market, such as personalized beauty and upmarket small-batch niche labels. As premium beauty becomes deeply embedded, the competitive challenge lies not in the product quality, but in making them as distinct and as individualized as possible.
Makeup Rules Beauty
At 7.2% growth, it was another stellar year for color cosmetics, further fortifying the segment following the 6% growth in 2015. To compare, skin care slowed marginally to less than 5%, largely the outcome of a slowdown in China. Other key categories, notably fragrances and hair care, posted stronger growth in 2016 versus 2015, helped by improving disposable incomes in emerging markets.
Dynamic color cosmetic brands fueled category growth, including Nyx, Urban Decay and Kiko Milano, as well as a plethora of niche labels, such as Milk Makeup and Too Faced. Nyx and Kiko Milano grew via retail network expansion, supported by in-store digital technology that enhanced the consumer experience.
Winning brands are typically leveraging digital platforms to communicate their message. For example, Glossier was born out of a beauty blog utilizing crowd-sourced insights, while Milk Makeup's growth was partly motivated by a strong online following, as well as unique attributes, such as its weightless formula for a brush-free application, and an eco-conscious and hipster positioning.
Top Consumer Drivers
Evolving consumer lifestyles are the key drivers behind premium beauty's vigor. These dynamics stem from cross-industry megatrends, which have also been observed in foods and apparel.
1. Green Consumption & Customization
Purchasing decisions are increasingly motivated by consumers' quest for healthy living and "green" consumption, in which "natural" now encompasses products with eco credentials, sustainable sourcing and clean labels. Moreover, as consumers seek experiences over possessions, they will consume fewer products and reallocate income to premium products, largely in view that these would better fulfil their needs and priorities. These trends are driving customization and personalized beauty, reinforced by smart technology, which is catapulting forward the desired lifestyles.
2. Beauty and Wellness
Meanwhile, the pursuit of prevention and wellbeing is driving innovation beyond cosmetics. For example, Burt's Bees entered beauty-from-within with protein shakes, while AB Crew exploited the surfacing of athleisure beauty to target active consumers with muscle-enhancing and recovery topical solutions.
3. Dermocosmetics on the Rise
The resilient dermocosmetics segment is boosting brands such as Rodan + Fields and La Roche-Posay, both of which grew in double digits in 2016. This growth is also channeling innovation in this segment. For example, Exuviance boasts makeup that leverages its dermocosmetic heritage to complement its skin care solutions.
4. Probiotics
Products formulated with live probiotics that claim to act on skin care issues by helping to balance the skin's bacterial flora represent a novel entry in the beauty industry. Among the pioneers are Mother Dirt and Yun Probiotherapy, both of which take dermocosmetics to a new level.
5. Devices
Beauty devices continue to advance. In 2016, 8.3 billion electric facial cleansers were sold globally, reflecting the growing quest for "smart" solutions. Personalization plays a crucial role in device innovation, assisting users in developing daily habits, tracking results and using products that exactly match their requirements. Device design is also increasingly aimed at "clean living." For example, Dermalogica's Breezometer partnership tracks pollution levels in the user's environment to recommend the best-suited Dermalogica product.
High-growth Markets
At the country level, Brazil and Russia have restored their place among the most promising growth markets. While the economic situation improved in Brazil, brand owners also resorted to measures such as frugal innovation and promotional offers to keep demand intact.
Meanwhile, Russia was boosted by local players, such as Natura Siberica and Faberlic, and higher spending in Russian high streets, as consumers shunned shopping destinations such as Paris and London and spent less in travel retail. These dynamics helped Brazil and Russia post growth of 4.8% and 9.8%, respectively.
The markets of India and Indonesia nearly doubled in size between 2011 and 2016. In 2016 alone, India and Indonesia expanded at 9.2% and 10.6%, respectively. Projections point to similar ongoing dynamics. Although India is expected to suffer in the short term from demonetization, it is forecast to recover quickly as retailers facilitate cashless transactions.
Nicholas Micallef is a senior beauty and personal care analyst at Euromonitor International, which he joined in April 2014. In his current position, he publishes a significant number of studies related to corporate strategies, market entries, competitive intelligence and opportunity analysis in the beauty and personal care industry with particular emphasis on fragrances, deodorants , health-based beauty and oral care among others. His industry expertise includes multinational companies' strategies, objectives and challenges and his analysis regularly features in the trade press.
Footnote:
*www.euromonitor.com/beauty-and-personal-care