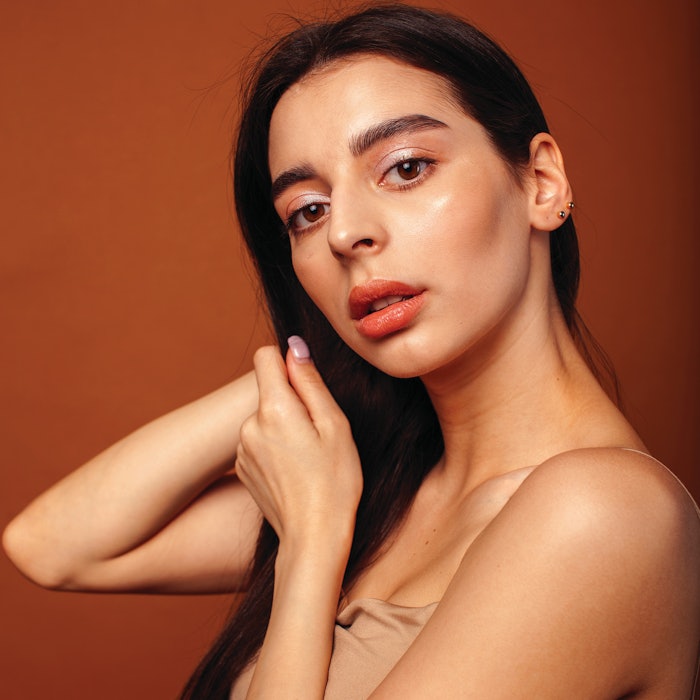 Clean, ethical and sustainable innovation is driving growth in the color cosmetics market.
Color cosmetics was one of the hardest-hit categories amid the pandemic, particularly with the rise of mask wearing and increased time spent at home. However, two years into the crisis, new consumer patterns have set in, highlighting new opportunities for innovation in clean, cruelty-free and sustainable makeup.
The State of Color: 2021-2031
Per Euromonitor data, the color cosmetics sector will have grown about as much in 2021 as it did in 2019. That said, the category must contend with consumer trends that de-emphasize color cosmetics or concentrate demand around specific categories. More on that in a moment.
Per Euromonitor, the largest U.S. makeup category is foundation/concealer, which enjoyed a flood of new shade-diverse SKUs between 2019 and 2020. That has reversed in the 2020-2021 period, however. Other categories experiencing diminished SKUs include lipstick. Conversely, the mascara category added SKUs in 2020-2021, highlighting a response to above-the-mask products.
Euromonitor reports that the color cosmetics sector will operate at a lower level than its recent peak years, with brands using higher unit prices over the next year to drive growth. As Euromonitor's Kayla Villena noted, "The U.S. color cosmetics segment will eventually recover, but recovery is likely to be elongated."
For the full article, check out Global Cosmetic Industry's January 2022 digital magazine.