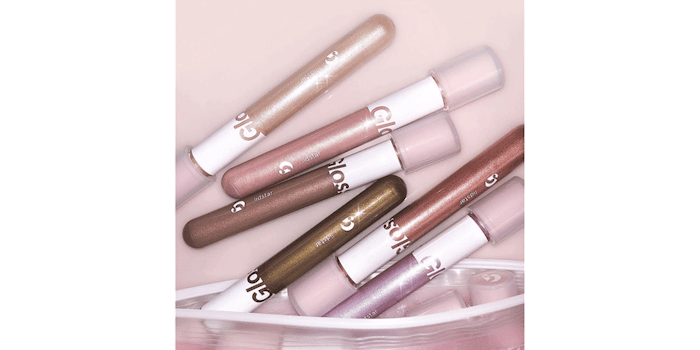 During awards season, Glossier's newest makeup product, Lidstar, was seen on everyone from Beyoncé to Allison Janney to Greta Gerwig. Now, the brand's cream eyeshadow is available to the public. 
The eyeshadows were formulated with custom-blended colorways of coated pigment and floating multicolor pearl meant to "light up eyes with a wash of twinkling color." The eyeshadows can be worn alone or combined with one another for an emphasized look. 
The formula was created to last 12 hours on the eyelids without the use of an eye primer. 
Lidstar Shades Include:
Herb

 a smoky green with yellow gold pearl;

Fawn

 a cool, smoky taupe with violet and neutral gold pearls;

Cub

 a rose gold with warm shimmer effect;

Slip

 a sheer baby pink with golden highlight effect;

Moon

 the sheerest cream base with blueish opalescent glimmer; and

Lily

 a sheer lilac base with blue and violet pearls.
One eye glow shade retails for $18 while a duo retails for $30.