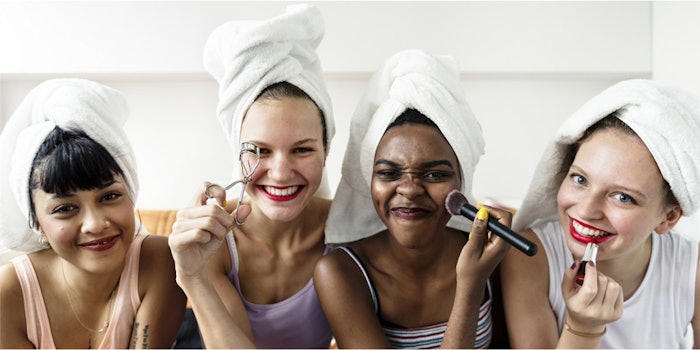 Lush Labs has launched the new Slap Stick foundation range available in 40 shades.
The foundation sticks, which contain 14% pigment and 45% Indonesian coconut oil, were created to be medium-coverage yet highly-buildable. The foundation is also meant to hydrate, soften and rejuvenate the skin with each application. 
The foundation can be applied with a makeup brush, users' fingers or applied directly to the skin. Each Slap Stick is packaged in a peelable wax and recycled/recyclable cardboard box. 
Ingredients: Extra Virgin Coconut Oil, Titanium Dioxide, Candelilla Wax, Glycerine, Organic Jojoba Oil, Silica, Sunflower Wax, Orange Peel Wax, Rose Wax, Argan Oil, Talc, Polyvinylpyrrolidone (PVP), Cetearyl Alcohol, CI77492, CI77491, CI77499, Black Wax (Specerit Black Z), Wax Seal containing: Black Wax (Specerit Black Z), Perfume, Rose Absolute, Amyl Cinnamal, Benzyl Benzoate, Benzyl Salicylate, Butylphenyl Methylpropional, Citronellol, Geraniol and Linalool.