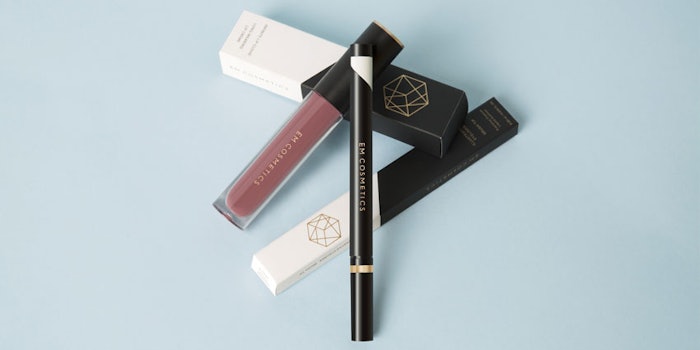 Update: The first two collections were launched in April 2017. Products include: Infinite Lip Cloud long-wearing lip creme in eight shades, and Illustrative Eyeliner Collection in a brush or felt tip. 
Four years is equivalent to a millennium in social media terms. It was in 2013 that Michelle Phan, one of the early influencer wave's leading lights, launched EM Cosmetics with L'Oreal.
Whether hindered by a pricing misalignment or something else, that partnership was dissolved and Phan took back control of EM Cosmetics.
Now, the line has been rebuilt and is set for relaunch. While the full product range isn't yet public, Phan did provide a preview of EM Cosmetics' Infinite Lip Cloud. (Does that sound familiar?)
The long-wearing, non-drying matte liquid lipstick melds the benefits of a lip primer with that of a traditional liquid lipstick. The line is available in seven shades, from Spanish Earth to Crimson Red to Rose Nude to Ultramarine Violet.