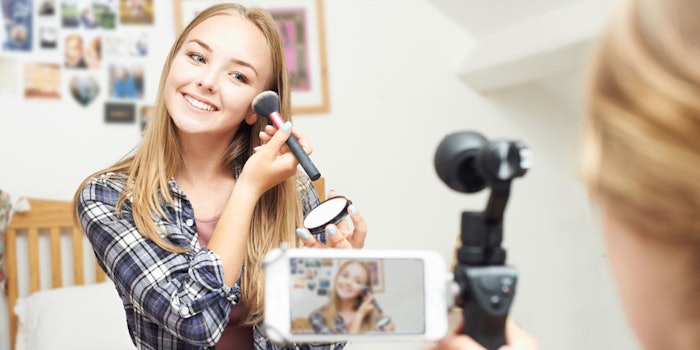 The power of social media continues to re-shape the beauty industry and the way brands and consumers interact with each other. This has been evident for the past few years. However, according to a recent adweek.com article, 2017 could see influencer marketing taken to a whole new level. But, what does this mean for the beauty industry?
Best in Beauty: Snapchat or Instagram?
With the demise of Vine, influencers are looking for a new social platform to call home. While Snapchat continues to grow at a shocking rate, Instagram may beat it out thanks to ease of use.
According to the article, Instagram is in the lead when it comes to influencers and the social commerce of the platform. The combination of these two are ideal for driving purchases.
Is Livestreaming the Next Big Thing?
Beauty brands including Birchbox and Benefit Cosmetics have found success with livestreaming tools such as Facebook Live. This is a faster and simpler way to reach audiences through video rather than the often tedious process of creating videos for YouTube.
The article cautions that disclosing sponsorships with livestreaming tools is no different than any other platform. While this is a new and exciting way to reach consumers, brands and influencers should follow past guidelines.
Beauty Influencer Strategy is a Must
Whether a brand's influencer is a YouTube beauty vlogger with 10,000 subscribers, a makeup artist with 2 million Instagram followers or a celebrity known around the world, all brands need to plan a strategy that includes careful planning, setting defined objectives, different strategies for different channels and locating the right influencer for a specific brand.
For more information please visit: adweek.com