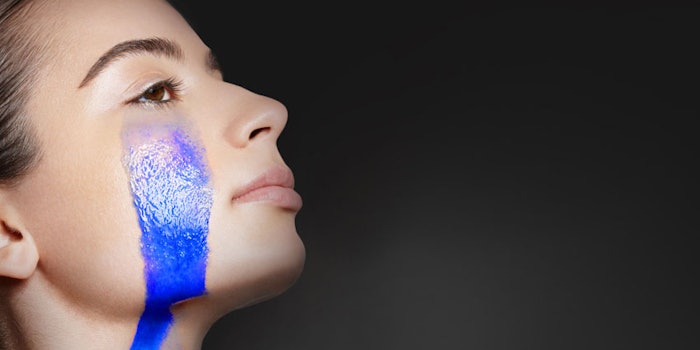 BASF, in collaboration with Pantone, has developed its Spring/Summer 2019 color trend forecast, titled Ahead of Time.
The forecast comprises regional palettes, pigments, textures, concepts and formulations and was created to inspire global manufacturers of cosmetic and lifestyle brand products. The forecast will now be available twice a year—with spring/summer and fall/winter categories.
BASF's 2019 Spring/Summer Palettes
A Calming 'Haven' (Spring)
Translucent gradients
Prismatic aqua pearl sparkle
Metallic textures
Formulation offerings contain foundation, eyeshadows and lip comfort enhancement products, and built-in actives that offer multi-functional benefits and protection against pollutants allergies.
Diane Jansson, global business manager, cosmetics, BASF, explained, "The Haven collection for spring is inspired by the often hyper pave of today's modern world. With people often feeling assailed from all sides, the color palette of Haven offers calming, luxurious and beautifying nude and light-infused pastel tones and features textures that are subtle with unusual sheen effect and protective coverage."
Masterpiece (Summer)
Pigments inspired by…
Wood grains
Glistening sands
Raw minerals
Art materials: cream paint, glass gel and ceramic glaze
Jansson adds, "Masterpiece plunges us into the beauty of artified nature. Purple-cast blue, teal and aqua flow alongside golden sand tones and lush floral hues of red, pink and mauve."
BASF will present its Ahead of Time color trends at the New York Society of Cosmetic Chemists (NYSCC) Suppliers Day in May.