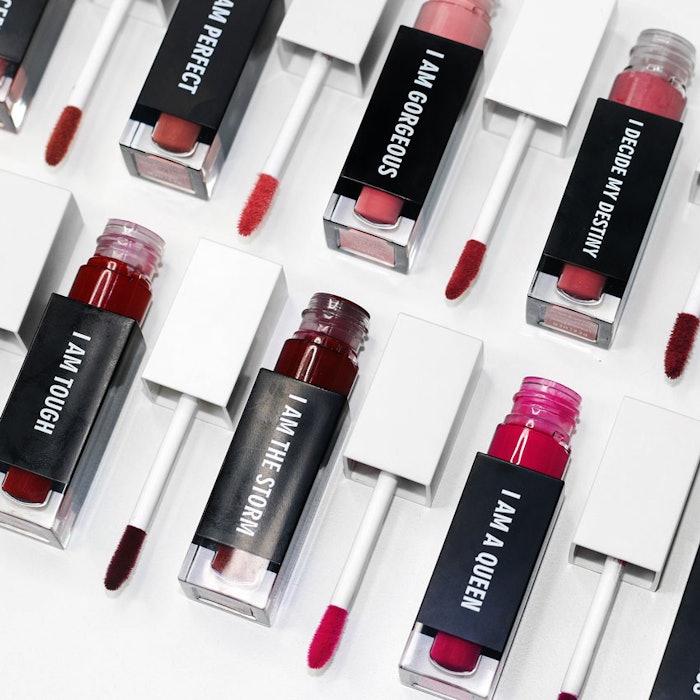 Women today often feel compelled to purchase makeup and beauty products to hide the flaws or imperfections many beauty brands market as "bad" or "unattractive." These ideals are part of the reason Bill Xiang created RealHer Cosmetics.
Based in Orange County, Calif., RealHer Cosmetics was formed after the birth of Xiang's daughter. He came to find the difficulties that women face in today's society and long-term affects these obstacles can have on their lives.
On the company's website, Xiang explains, "I want to do whatever I can to make as much difference as possible, as quickly as possible, to help more women. RealHer started as a way to create a better social environment for my little girl."
In order to change the way women purchase cosmetics, RealHer Cosmetics promotes empowerment by labeling each product with a quote or word to boost the confidence of the user. On lipsticks and other products are sayings, such as "I deserve the best" or "I am a Queen."
The brand donates 20% of all proceeds to the American Association of University Women (AAUW). Additionally, RealHer has sponsored the AAUW's National Conference for College Women Student Leaders for the past two years and hosted a workshop that gave women tools to confidently enter the workforce.
RealHer's line of cosmetics are natural, vegan, gluten free and cruelty free. The brand currently retails several liquid lipsticks, lip liners, eyeshadow palettes and cosmetic tools, including:
Eyes:
Eye Shadow Palette ($28): Three color variations are available
Eyelash adhesive ($9): Latex free and cruelty free
Eye Brush Set ($60): Six brushes are included in the set
Lips:
Metallic Liquid Lipstick ($21): Newly launched and available in three colors
Moisturizing Lipstick ($18): A hydrating formula with a satin finish in 12 colors
Matte Liquid Lipstick ($18):  A new long-wear formula for 2017, available in 12 colors
Lip Liner ($12.50): Long lasting to prevent feathering and bleeding of lipsticks
Lip Plumping Gloss ($21): A shiny gloss that plumps and makes lips look fuller in one minute
Lip Kit ($48): The kit includes a matte liquid lipstick, lip plumping gloss and lip liner