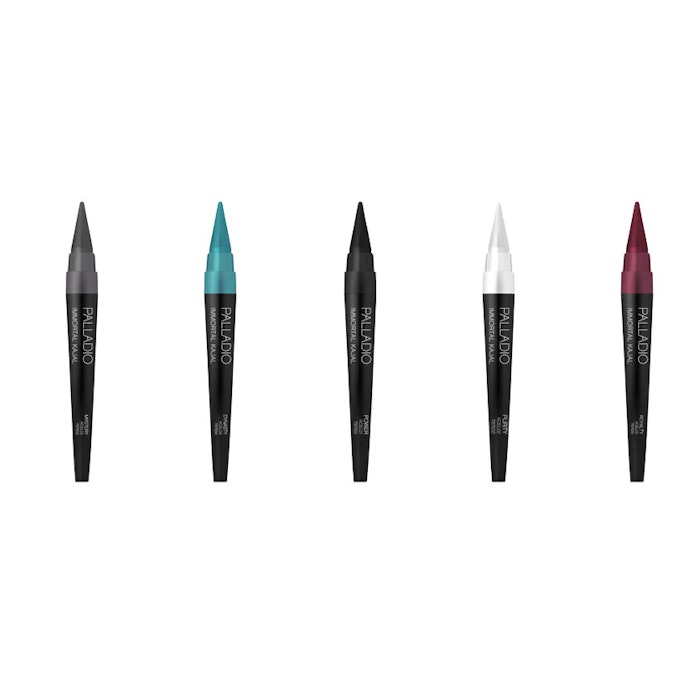 What it is: Immortal Kojal Lasting Cream Eyeliner by Palladio Beauty Group
Claims: Available in five different shades, each multi-use, long-lasting conical-shaped eyeliner is designed to create soft, smoky looks or super-smooth lines. The collection's rich pigmentation provides a creamy texture and precise application—perfect for blending and giving eyes a vibrant look. Enhanced with argan oil for an ultra-smooth application, Immortal Kajal eyeliner can be used as an "under liner" on the lower lids to frame the eyes or on the upper lid as a blendable shadow for a smoky effect.
Ingredient Highlights:
Collective, synergistic combinations of waxes, including candelilla wax, provide a smooth texture while micronized powder improves fluidity and spreadability, providing comfortable, easy application. 
Polymers provide emollient and moisturizing properties, keeping the eyeliner creamy and thick all day while sunflower seed oil helps condition the skin.   
Vitamins E and A help nourish the delicate eye area and prevent free-radical damage.