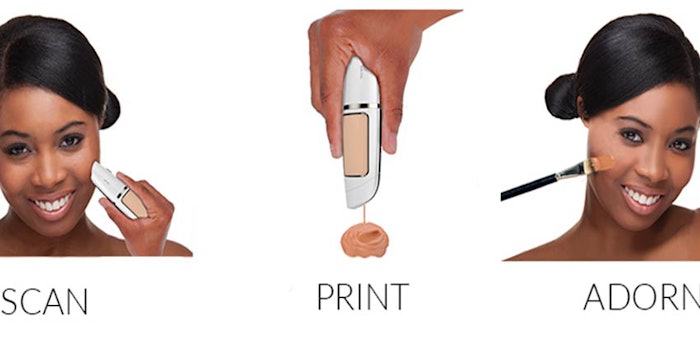 Adorn, a new 3D makeup pen, uses an integrated skin scanner and internal color mixing mechanism to provide women of every color with a perfect skin tone in ever season, every time.
Previously: The Wave of the Future? 3D Printing Makeup
The waterproof metallic pen allows the user to run a face color analysis, the results of which direct a unique blending of multiple foundation shades within the cylinder of the pen. The pen then "prints" the customized base in a controlled dose for no waste directly onto the fingertips of the user for application.
Further reading: Ethnic Skin Care: An Opportunity for Personal Connection
Adorn can create more than 75,000, according to the company. The device, which retails for $279, comes pre-loaded with multi-hued foundation. Refills are priced at $20.
In-depth: Mink Creates New Color Creator