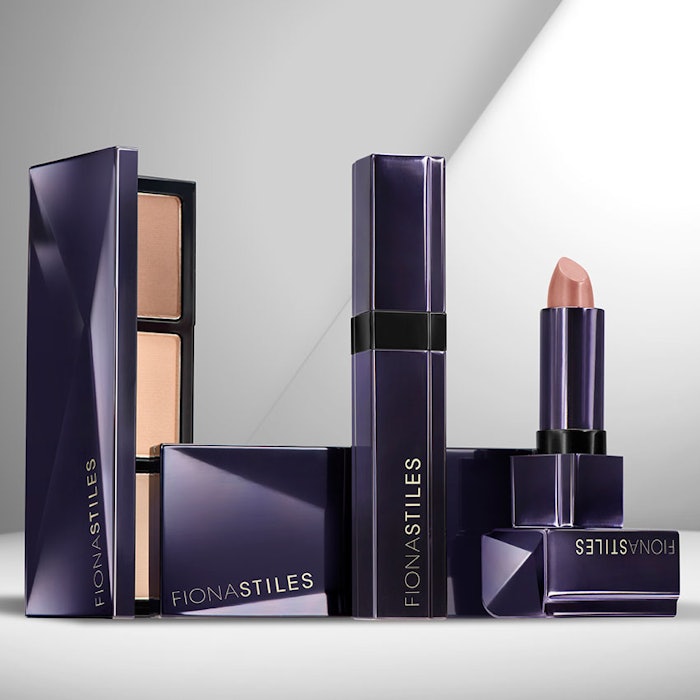 Ulta Beauty and Maesa Group announced the partnership with Fiona Stiles, celebrity makeup artist to launch FIONA STILES BEAUTY, which is a variety of 120 eye, lip and face products.
Stiles's goal is to showcase these products as non-intimidating, easy-to-use and "mistake-free." She also created and starred in educational online tutorials.
"In an already crowded space, it was crucial that FIONA STILES BEAUTY deliver upon its brand promise of 'mistake-free makeup', but it was equally important that the brand be affordable," said Scott Oshry, partner and chief marketing officer at Maesa Group. "Being the entry level price point brand on the prestige side of the aisle while still epitomizing luxury with an iconic sculptural aluminum packaging, makes this one of the most unique beauty brands on the market today."
The collection features products ideal to all ages and ethnicities to accommodate diversity. The collaboration worked to develop products noticeably missing in the marketplace with innovative textures and formulas.
"I was thrilled when Ulta Beauty and Maesa approached me about creating a makeup line," said Stiles. "Getting to develop products that you've been wishing existed for years is a dream come true. My profession has lead me to touching tens of thousands of products, and to be able to winnow those favorite product characteristics in a collection for each and every women to have access too is an opportunity I could not pass up. Makeup is interesting and exciting, and should not be feared. It's about efficacy and ease of use all under the umbrella of wearable color."
Stiles has over 20 years of experience in the industry and has worked with celebrities such as:
Jessica Alba,

Jennifer Garner,

Nicole Richie,

Jessica Chastain,

Elizabeth Banks and

Gabrielle Union.
"Ulta Beauty is thrilled to be the exclusive retailer of the much anticipated Fiona Stiles Beauty line," added Tara Simon, senior vice president of merchandising at Ulta Beauty. "The line offers luxury at an accessible price point and with a universal wardrobe of color options careful crafted by renowned professional makeup artist, it will surely resonate with our guests."