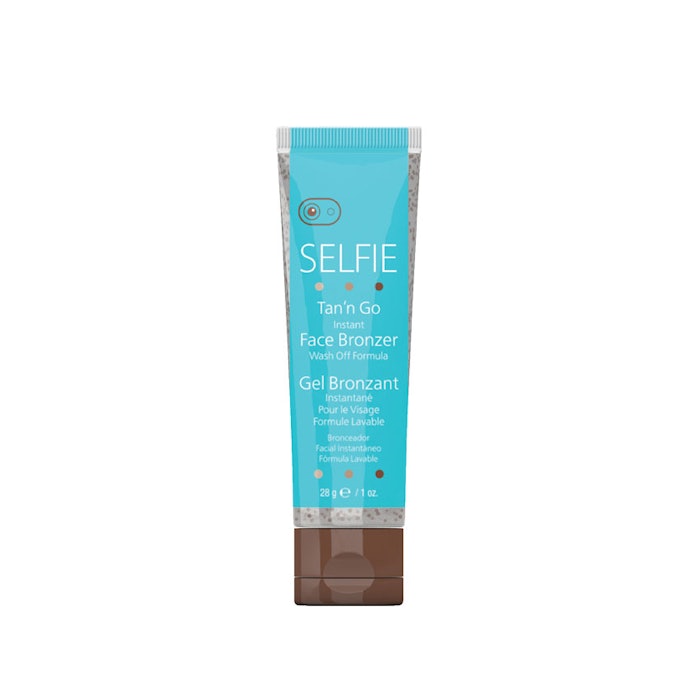 What it is: Selfie Tan'n Go Instant Face Bronzer
Claims: This gel gives skin a bronze glow, lasting all day. The bronzer can be washed off with soap and water at any time during the day or night. With firming and toning properties, this facial bronzer helps reduce fine lines and wrinkles. Additionally, this product can be used alone or on makeup.
Ingredient highlights: Bronzing beads, wash-off formula, vitamins A and E, green tea and kola extract, paraben-free, DHA-free and alcohol-free.