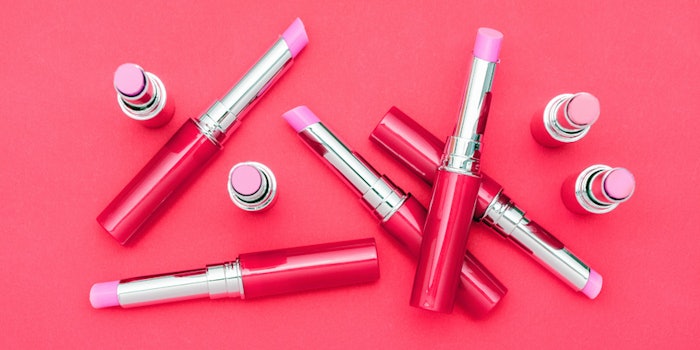 As mask mandates begin to lift, consumers are searching for long wearing lipsticks once again, with 3.7K average weekly searches for it, per Trendalytics, which was recently acquired by HatchBeauty. Coincidentally, Kylie Cosmetics recently resurfaced on Instagram, teasing long-wear formulas.
Related: HatchBeauty Acquires Trendalytics
Searches for long wearing lipsticks are up 1,135% compared to last year, when lipsticks took a hit during the pandemic. 
Social posts mentioning long wear lipstick are up 200% to last year.
The most sought-after shades include plum (up 300% compared to 2020), magenta (up 208% compared to 2020), and nude ( up128% compared to 2020).
Nostalgia is also trending as frosted (up 163% compared to 2020) and metallic (up 116% compared to 2020) lips become popular.