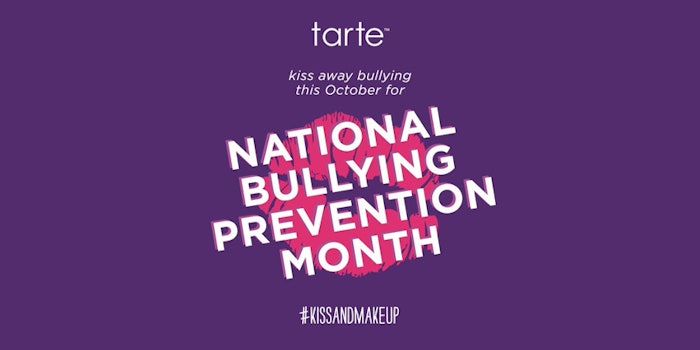 Tarte Cosmetics has partnered with The Tyler Clementi Foundation to support October's National Bullying Prevention month.
The partnership is taking the anti-bullying #kissandmakeup initiative on a first-ever nationwide school tour, which began on October 2, 2018, in Los Angeles, and will conclude in New York City on October 30, 2018. Throughout the tour, which will make stops in six major U.S. cities, attendees will have the opportunity to participate in a meet and greet with various social media influencers. Additionally, The Tyler Clementi Foundation and Tarte will "offer solutions and share how social media can be a powerful tool to spread positivity and do good."
Students that attend the assembly will be encouraged to write positive affirmations on the Tyler Clementi Foundation Upstander wall that Tarte will leave at the school as a daily reminder to be kind.
The confirmed influencers are:
@alisha;
@missremiashten;
@rebeccazamolo;
@griffinarnlund;
@niasioux;
@rclbeauty101; and
@nabela.