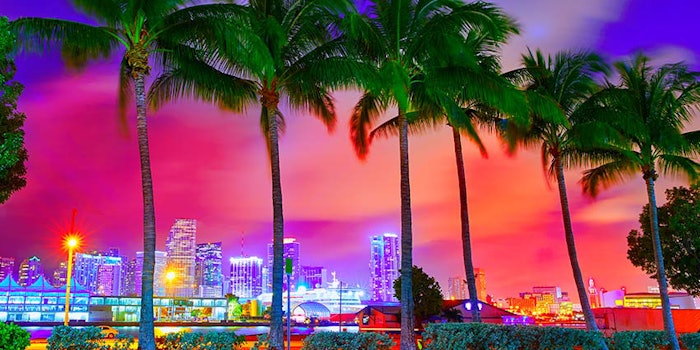 Beauty Made in Italy has unveiled its first "I-Beauty" holiday pop-up, taking place at La Centrale Italian Food Hall in Miami.
Held Nov. 5, 2018-Jan. 5, 2019, the pop-up features more than 120 products from brands participating in the Beauty Made in Italy program. The eight featured Italian brands include Acca Kappa, Carthusia, Marvis, Perlier, Proraso, Rudy Profumi, Skin & Co Roma and Tutto Tondo.
The pop-up highlights the intersection of food and beauty; some of the ingredients used in Italian beauty brands include truffles, lemons, figs, ginger, mint and honey. It encompasses beauty categories including hair, face, skin care, bath and body, fragrance and shaving.
La Centrale Italian Food Hall is located in the Italian food emporium inside the Brickell City Centre, featuring Italian-inspired restaurants, bars, cafes and markets.
Related: [slideshow] How Italian Brands Are Accelerating Their US Growth
Update: The pop-up kicked off with a small influencer dinner on Nov. 6, 2018, hosted by Renato Ancorotti, president of Cosmetica Italia. Guests began the evening with a cocktail reception and discovery period, where they got a first look at featured brands; representatives from each brand showcased and demonstrated products. After, guests enjoyed a five-course dinner, with each course and cocktail inspired by an ingredient found in the participating brand's products (such as a rume spiced orange and ginger cocktail inspired by Marvis' ginger mint toothpaste).
The following day, La Centrale and Beauty Made in Italy hosted a VIP opening night reception, welcoming more than 100 guests from the Miami area including retailers, industry executives and press. Guests discovered products and interacted with brand representatives while enjoying canapes and cocktails from La Centrale.