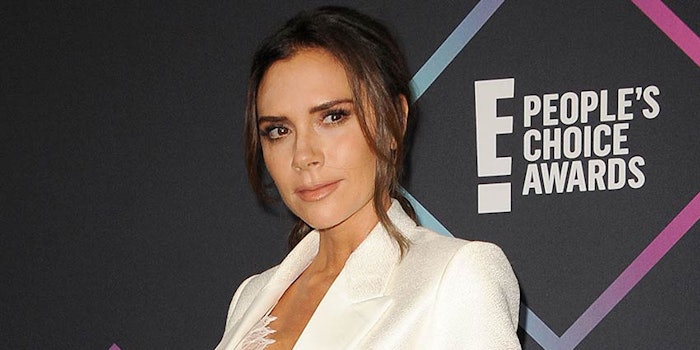 After a successful collaboration with Estée Lauder, Victoria Beckham is striking into beauty on her own.
Part of her eponymous brand, Victoria Beckham Beauty is set to debut in autumn/winter 2019, per Vogue.
"I want to take care of women inside and out, providing them with the must-have items in makeup, skin care, fragrance and wellness that I feel I need in my own life," the designer said in a statement.
Launching as a digital-native brand, it will initially be sold exclusively through victoriabeckham.com. The venture is backed by NEO Investment partners.
"I was going direct to the consumer with regards to fashion before I had a standalone store, so this isn't new to me," Beckham continued. "Just like I spend so much time in the fitting room getting to know what my customers want to wear, I'm going to be asking women to tell me which products they want me to develop for them in the beauty and wellness arenas. It's important for me to know what they want."