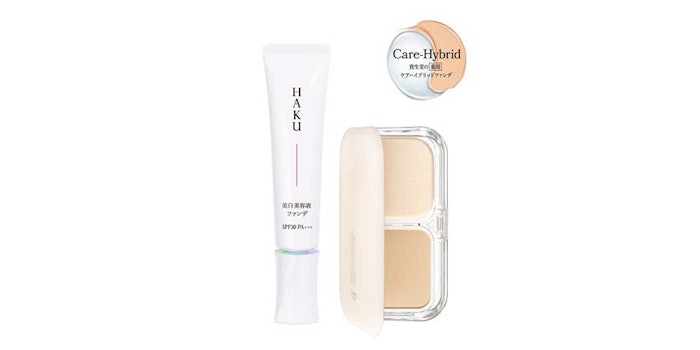 Starting March 21, 2019, Shiseido will introduce its Medicated Care-Hybrid Foundation across two of its brands. 
In a recent survey, the company found that women reportedly wear foundation for as many as 3,500 hours every year. A separate survey conducted by Shiseido found that 60% of respondents hold a negative impression of foundation and feel it is not good for their skin, with some not using it or suspending its use.
Because of these results, Shiseido wants to "turn this negative impression into a positive one" with its new foundation. Medicated Care-Hybrid Foundation is meant to provide medicated skin care effects for the skin's complexion as well as a "beautiful" finish, Shiseido stated. 
The foundation will debut with d program (care for rough skin with a smooth finish) and Haku (medicated brightening care with coverage for a bright finish).