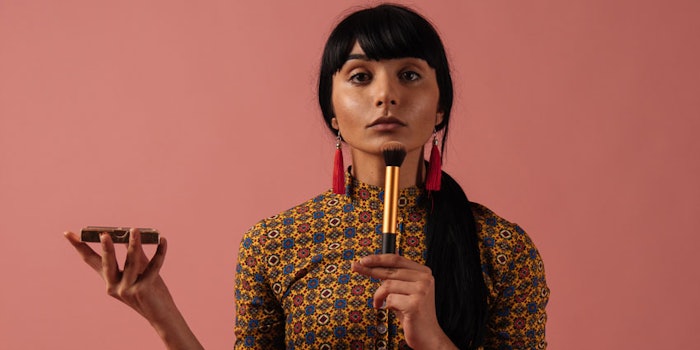 2018 was a "not-so-beautiful year" for the U.S. cosmetics market.
TABS Analytics has released its 5th Annual Color Cosmetics Study, which analyzes 1,000 women ages 18 to 75 who make regular cosmetic purchases. According to TABS, the study measures "all-outlet trends across a broad spectrum of color cosmetics segments."
TABS reportedly separated respondents into three categories of buyer: Light Buyer—purchases 1-4 cosmetics types annually; Medium Buyer—purchases 5-9 cosmetics types annually; and  Heavy Buyer—purchases 10 or more cosmetics types annually.
The survey reportedly showed "an alarming 6% decrease in the number of heavy buyers, further offset by a 4% rise in light buyers as well as a 3% increase in the number of women who claim to buy no cosmetics whatsoever."
Founder of TABS, Kurt Jetta, Ph.D., stated, "These surveys have always proven to be very good, early warning indicators of shifts in consumer behavior."
Other key findings included:
The heaviest buyers are concentrated among younger (18-34) consumers with higher income who are Hispanic and non-Hispanic black;

Purchasing across all cosmetics categories, including mascara, foundation, brow products, lipstick and highlighter, saw a purchasing decline;

The nail category saw 

significant declines in purchasing among heavy buyers;

Heavy buyers 

like to experience their products in a store, despite e-commerce purchasing growth;

Sephora and Ulta suffered flat activity, which has been attributed to their reliance on heavy buyers;

Consumers on average are spending less time searching for a good deal and are heading to cosmetics counters where a "savvy" salesperson can talk them into a purchase; and



Buyers' overall level of reliance on social media declined in 2018 compared to 2017, meaning 

shoppers are not turning to multiple social media platforms for information regarding cosmetics.
According to TABS, there are two main issues affecting the decline in the cosmetics market: an overall reduction in category engagement and a critical shift in attitudes towards deals. Other factors include confusing cosmetic counter layouts and difficulty selecting brands among a heavily-competitive market.
For more information, please visit www.tabsanalytics.com.