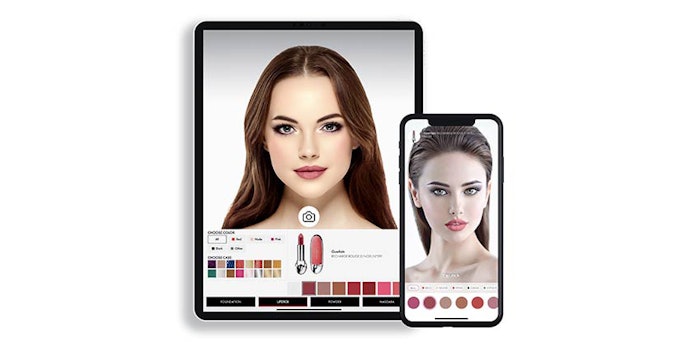 VOIR Inc has partnered with Guerlain to bring virtual try-on to the French brand's fans.
VOIR's technology allows users to try-on Guerlain makeup products instantly—including just-launched shades from the Rouge G lipstick range—via iPads installed in Guerlain retailers around the world, and the VOIR app available in the App Store.
"Consumers don't just want to buy something, they want a great customer experience that complements the product; And when it comes to make-up products, we know that it could be difficult for some of them to buy it without testing it," said Jean-Denis Mariani, Guerlain CDO.
Related: Iconic Brands Drive Growth for LVMH Q1 2019
He continued: "As a result, we worked closely with our partner VOIR to develop a customized virtual try-on tool, allowing our consumers to test in-store many shades of our make-up products notably our star products like Rouge G lipsticks, L'Essentiel foundation or the legendary Terracotta, before buying it. Create seamless experiences, removing all friction points during the whole consumer journey is one of our top priorities."
VOIR CEO Dmitry Koltsov added: "We are excited about the collaboration with Guerlain. Together we are reinventing the digital beauty world and staying ahead of fast-moving beauty trends."