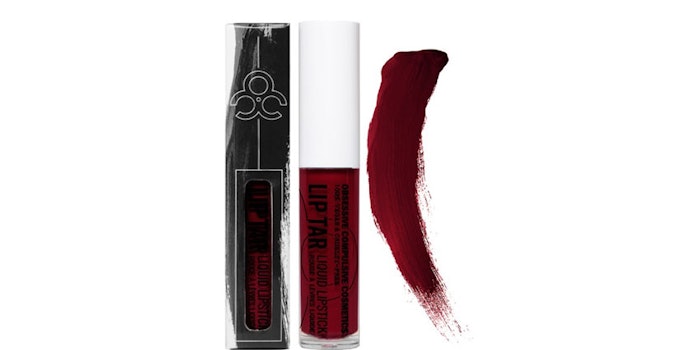 Obsessive Compulsive Cosmetics and Roc Nation recording artist Dorothy Martin have teamed up and created an exclusive, limited edition OCC x Dorothy Lip Tar.
This long-wearing, matte liquid lipstick comes in a deep crimson shade and has been dubbed "Hellcat" by Martin.
The Lip Tar will debut on October 29 in Utica, NY where Martin will be performing in the Halestorm Tour. It will also be available on itsdorothysucka.com while supplies last. The price is $16.