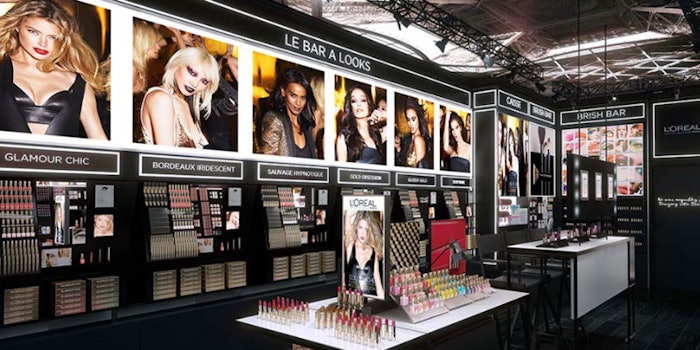 As seen with brands like NYX, creating direct-to-consumer shops as part of a wider omnichannel strategy can be a lucrative strategy. Which is why it's no surprise that L'Oréal Paris opened its first French boutique, which is exclusively focused on cosmetics.
The site offers 600 products, including 150 beauty exclusives. Each month, the outlet will offer a limited-edition makeup collection. Consumers can test the products and looks virtually using Makeup Genius, the brand's augmented reality app.
"The boutique is built around a concept that's decidedly 'Parisian backstage' and is a way for us to express what makes L'Oréal Makeup Designer/Paris so unique: French savoir-faire, a skilful blend of creativity and the art of application, embodied by many exclusive products and looks," said Mehdi Khoubbane, general manager of L'Oréal Paris, France. "Not only does the store offer great services and an immersive experience, it is, most importantly, a tremendous way to connect directly with our customers, particularly millennials, so that we remain endlessly inspired by their diversity each day. Because, ultimately, they are the most important brand ambassadresses, and this boutique is dedicated to them."