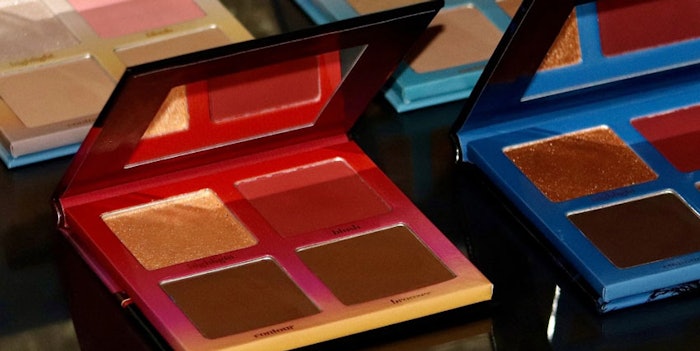 Youtuber and Instagram influencer NeonMUA has collaborated with Midas Cosmetics for the four-palette Dusk to Dawn Face Collection, Midas x NeonMUA.
Further reading: Rare Beauty by Selena Gomez is Coming Soon
 The collection includes:
Dawn: For light skin tones
Noon: For medium to tan skin tones
Dusk: For rich skin tones
Midnight: For deeply rich skin tones
Each palette has a highlighter, blush, contour and bronzer. The palettes are sold as a bundle for $135.