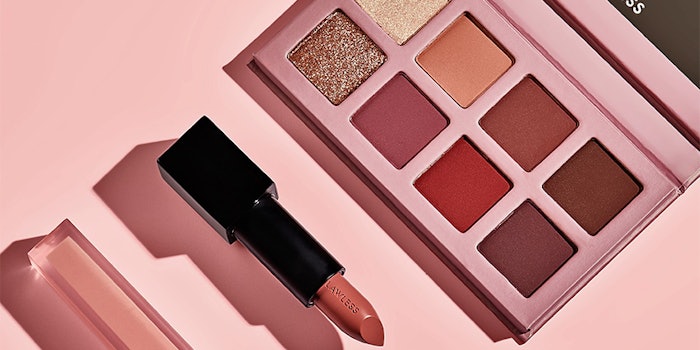 Lawless has debuted its The Baby One Collection inspired by Annie Lawless, founder of Lawless, and the birth of her daughter. 
Related: Hourglass Debuts 2020 Holiday Collection
The collection includes a mini eyeshadow palette with eight shades, both matte and shimmers and retails for $25.
The other product release includes a satin cream lipstick in a baby-pink shade which retails for $28. Key ingredients of the lipstick include jojoba oil, candelila wax and castor oil.
All products are cruelty free, and free of parabens, sulfates, mineral oil PEGs, carbon black, silicones and phthalates.