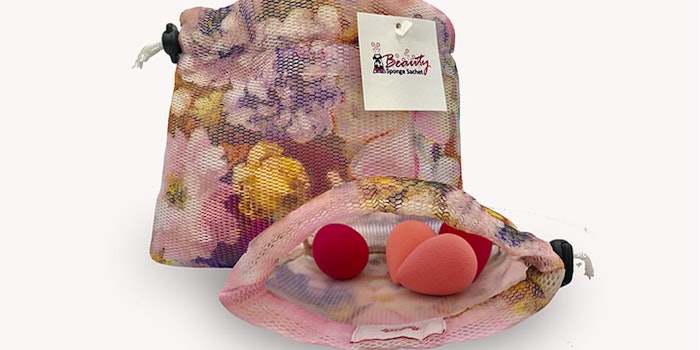 The Beauty Sponge Sachet, a complete packaging, storage, cleaning and maintenance system for beauty sponges, has been granted a utility patent by the United States Patent and Trademark Office. 

Related: Covergirl Launches First 'Clean' Mascara
The sachet is manufactured from an antimicrobial coated, air-mesh fabric and each contains four beauty sponges. 
Doctor of Health Education and company founder, Joanne Duncan-Carnesciali, said, "I am very happy to have been granted this patent, as it is the expression of my commitment to a circular economy. The system is easy to incorporate because it is efficient. A woman's makeup bag isn't typically the most hygienic environment. In the current public health climate, makeup bag hygiene is critical. A simple Google search reveals that many health-conscious consumers are already asking questions like: 'how do I clean my beauty blender?' The Beauty Sponge Sachet helps solve this problem in an attractive, environmental, and marketable way."