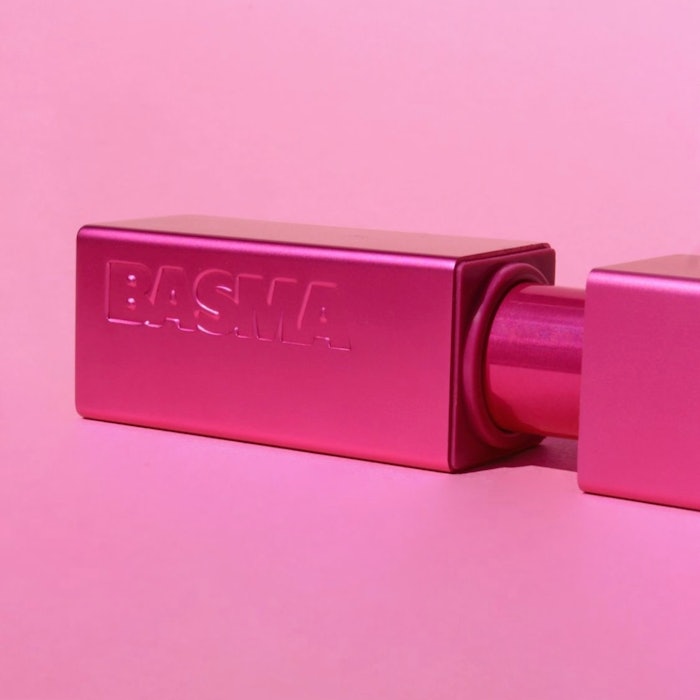 The latest in color cosmetics includes a subscription-based makeup card from Neen Beauty, new lip palettes from Danessa Myricks, Bixa Beauty Lip Whips, the Foundation Stick from Basma Beauty and another lip kit collaboration between Amelia Gray Hamlin and Rinna Beauty.
Related: Color Cosmetics' Resurgence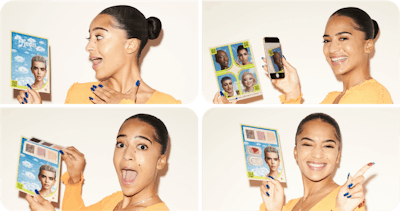 Neen Beauty Makeup Subscription Card
Neen Beauty has announced a monthly subscription makeup card with five new looks and five makeup swatches every month. The service is not live, but consumers can join the waitlist at weareneen.com.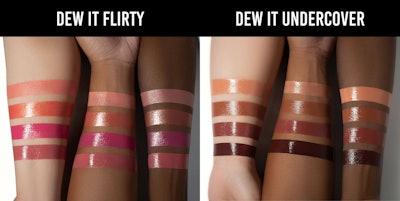 Danessa Myricks
Danessa Myricks Beauty is launching the Dewy Cheek & Lip Palette—a blend-able all-in-one cheek and lip palette with four multi-use cream shades for all skin tones. The creamy formula is made from jojoba oil, shea butter and vitamin E.
The Dewy Cheek & Lip Palette comes in two different palettes: Dew It Flirty and Dew It Undercover.
Dew It Flirty features Peachy Nude, Coral (with gold reflects), Pinky Rose and Dusty Rose.
Dew It Undercover features Mocha Nude, Caramelized Nude, Rosewood and Burgundy Brown.
The Dewy Cheek & Lip Palette costs $32; available at danessamyricksbeauty.com.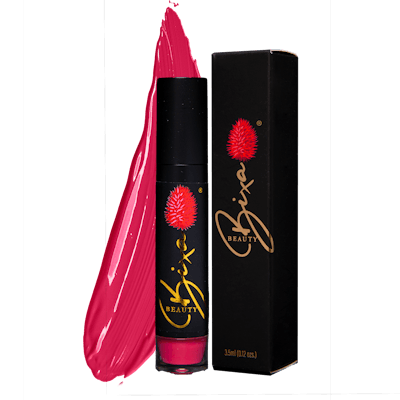 Bixa Beauty
Bixa Beauty's Bixa Lip Whips are 12 smudge-free lip whip stains designed for every skin tone. The lip whips are plant-based, cruelty-free, paraben free, 100% vegan, talc-free, phthalates free and GMO-free.
The main ingredient in Bixa Lip Whips is Bixa Orellana (achiote plant), also known as lipstick tree, a shrub native to Africa and South America.
The line comes in pink, orange and fuchsia. Bixa donates 10% of all sales to the Uzima Center in Mwanza, Tanzania.
Bixa Lip Whips cost $25; available at bixabeauty.com.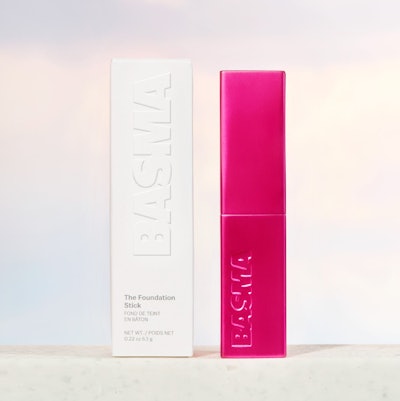 Basma Beauty
Basma Beauty has launched the Foundation Stick, a liquid foundation intended to provide full coverage for all skin types and skin tones. It offers 40 totals in four shade ranges (deep, tan, medium and light) and three undertone ranges (cool, neutral and warm).
The Foundation Stick is formulated with antioxidants and moisturizers like aloe vera, vitamin E and apricot butter. It is dermatologist-tested, hypoallergic, non-irritant, sulfate-free, fragrance-free, paraben-free, cruelty-free, and vegan.
Basma Hameed, co-founder of Basma Beauty, said, "By choosing your skin tone and your undertone on our site, you're able to get the perfect shade. Incredibly breathable and buildable, it goes from sheer to full coverage, this creamy formula will not cake, and simply melts into skin
Hameed continued, "My experience has taught me the importance of being unapologetically true to yourself. And that's what this brand is all about. It doesn't matter how much or how little makeup you wear. Beauty on your own terms is what it's about."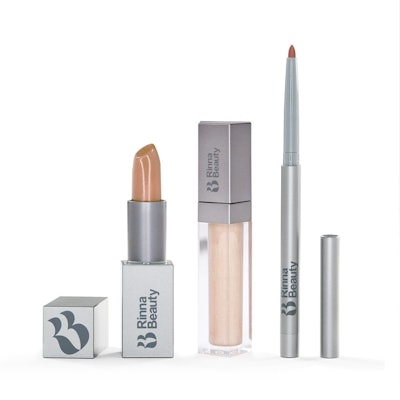 Rinna Beauty
Amelia Gray Hamlin and Rinna Beauty have collaborated on a signature lip kit—Show Stopper—following their first collaboration on the Amelia lip kit in 2021. The lip kit features lipstick, liner and gloss in brown and gold tones.
The Notice Me lip liner comes in brown, Envy Me lipstick in cocoa and Glow Up lip gloss in gold.
The Show Stopper lip skit costs $45; available at rinnabeauty.com.
Lisa Rinna, founder of Rinna Beauty, said, "Show Stopper glamorizes brown in a sexy way that most people think is reserved for red, and makes gold your best friend. These tones come together in a chic, timeless style that dreams of a new golden age for beauty. Everyone can wear these colors, and everyone can be sexy. Everyone deserves to be sexy."
Hamlin said, "Gold is a color that shines, and Rinna Beauty is all about making everyone feel like a star in their lives. Paired with a subtle cocoa brown, the Show Stopper lip kit steals the spotlight. Working with Rinna Beauty has been such a fulfilling, creative, and fun experience, and being able to do a second lip kit with my mom was something I could not pass up. We have such different, unique styles, but when they come together something beautiful emerges."
Rinna continued, "Amelia has become her own woman, forging her own path with boundless curiosity, drive, and wisdom beyond her years. She fearlessly approaches beauty with such focus; it's awe-inspiring.  She dives right into our business and knows what the marketplace needs to move forward."