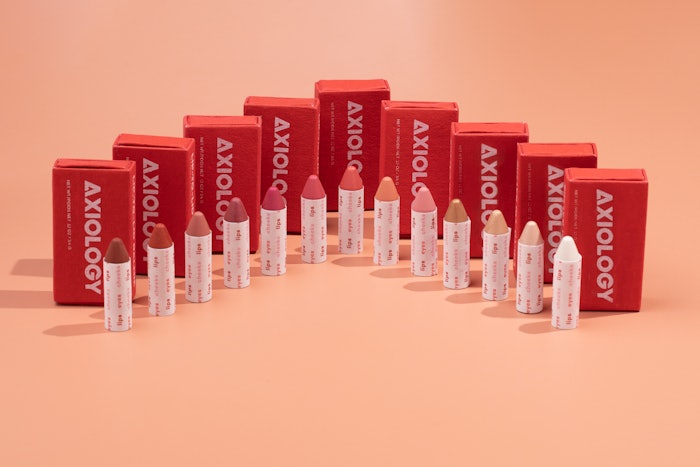 Axiology has joined the growing number of beauty brands going plastic-free, relaunching its 10-ingredient lippies range, Balmies, in plastic-free packaging. At the same time, the brand is expanding into an additional 100 Ulta Beauty stores.
The 12 oz Balmies are the standard lipstick size, but in a stubbier tube- and cap-free crayon format. The Balmies are wrapped in paper to protect the crayons, which can be applied to the eyes, lips and cheeks.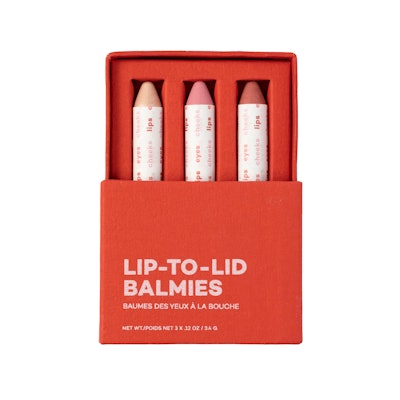 The paper is torn away as the crayon is reduced through use and can be recycled. The red box in which the Balmies are housed can be recycled or composted, per the brand.
Founder Ericka Rodriguez noted, "I feel great about our expansion into Ulta because it means sustainable makeup is going mainstream! More and more customers are curious about alternative packaging options and retailers are committing to making plastic-free, vegan and clean makeup more accessible."