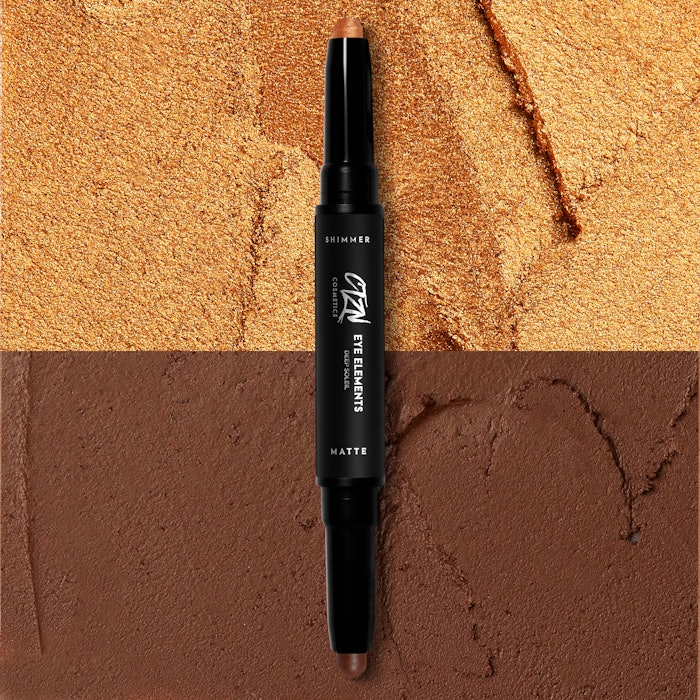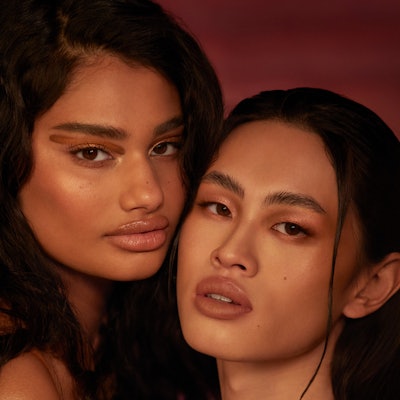 CTZN Cosmetics has launched the 7-shade Eye Elements Collection, its first foray into the eye sector.
The dual-ended range imparts creamy, satin-like matte and shimmer convertible shades and carry an MSRP of $30.
The shades include Moon, Moon Medium, Soleil, Deep Soleil, Ember, Earth and Deep Earth.
The collection is available at ctzncosmetics.com, soon to be followed by Nordstrom North America locations, nordstrom.com and JCPenny/Thirteen Lune.
"As a brand, CTZN is setting out to provide perfectly optimized shade ranges, category by category, with the goal being that any citizen in the world can complete a full face with our products," said Aleena Khan, co-founder of CTZN Cosmetics. "The eyeshadow category within the market often misses the mark when it comes to complexion and undertone, which then leads to shade ranges that aren't truly considerate of inclusivity. We're here to change that and ensure everyone can be in their element with our products."
"While we are best known for our viral hero collection–the Nudiversal Lip Duo range–we're ready to replicate that best-in-class blueprint and bring inclusive offerings to the eye category," said Aleezeh Khan, co-founder of CTZN Cosmetics. "While our other collections leverage specific cultural references (cities, shades in different languages), we wanted this collection to anchor into something universal–the elements of the earth. Our cultural differences make us beautiful and special but belonging to one earth and having that common ground is just as beautiful and we wanted to capture that."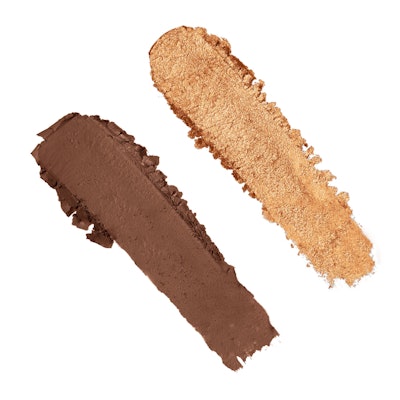 "Beyond bringing a thoughtfully developed shade range, we also wanted to offer our community value–this is why there was such an emphasis on creating a product that could be convertible and take wearers from day to night seamlessly with a creamy satin-like matte neutral shade on one end and a corresponding shimmer shade on the other,' said Naseeha Khan, cofounder of CTZN Cosmetics. "Compact, convenient, and super wearable–Eye Elements is an approachable product for beauty enthusiasts of any level."
"We worked so hard on getting this collection right, and it's so exciting to see our first drop finally make its debut to the world," said said chief creative officer and equity partner, Sir John. "One unique component to this collection was how we produced its campaign–I hosted a community casting experience via my Instagram channel where we were able to scout and source models to take part in the campaign. We see our community as our co-creators and this element of the launch really allowed us to bring our community into the fold of what we were doing, that much more, and it was beautiful to see and execute."