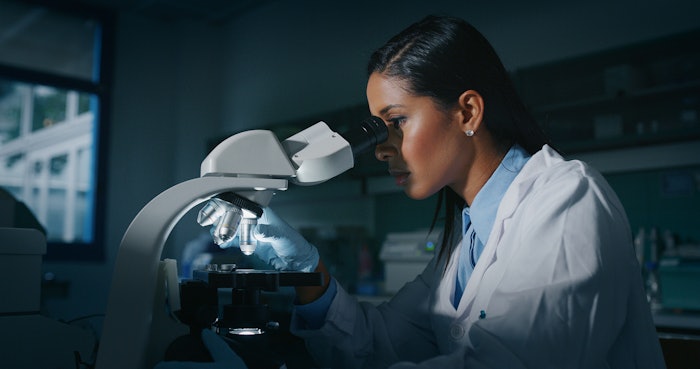 EveLab Insight has released preliminary findings from a collaborative study under the joint laboratory for Skin Analysis & Digital Standardization (Lab-SADS).
The study of 431,321 participants utilized the skin analysis platform Eve M, which incorporates AI, to identify key inflection points of wrinkle development and severity.
Researchers at Lab-SADS analyzed eight wrinkle-related skin-aging traits and developed polynomial regression models to estimate aging rates. They were able to accurately quantify facial wrinkle phenotypes and understand the progression of skin aging at a more granular level across multiple regions of the face.  
Related: AI Trends and Influences in the Cosmetics Industry
Early findings revealed that smile-related expression lines, such as crow's feet and nasolabial folds, begin to rapidly increase at an early age, 23-24 years old, but then stabilize as women mature into their early 50s. In contrast, wrinkles associated with expressions of anger or sadness, such as marionette lines, frown lines and lacrimal sulcus, tend to appear later, around age 30, and do not stabilize until the late 50s.
Fudi Wang, principal research scientist at EveLab Insight and co-author of the study, commented: "The joint study has the potential to significantly enhance our understanding of skin aging characteristics... EveLab Insight has played a crucial role in the experiment by providing precise and stable quantitative AI skin detection technology."
Eagle Lee, EveLab Insight general manager, commented: "These findings will have profound implications for the development of personalized skin aging protection and skin rejuvenation strategies."