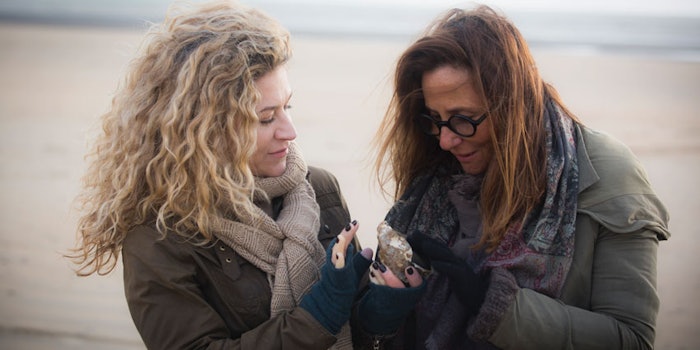 What happens behind the scenes of a brand when its namesake founder sells her share in the business and moves on? It's the reality Estée Lauder was faced with upon the exit of Jo Malone from the eponymous fragrance brand that had become inextricably linked to her identity. The brand not only bore her name, but the cult scents told very personal stories of Malone's environment and experiences.
Far from quietly sneaking away from her brand, Malone released her autobiography, "Jo Malone: My Story," in October 2016. Malone revealed the toll of her mother's death and surviving breast cancer in the book, also shedding light on selling her brand, Jo Malone London, to Estée Lauder in 1999. Malone remained as creative director until 2006, when she left the brand. A clause in the contract prevented her from working in the industry for five years. Then in 2011, she launched Jo Loves, a new fragrance brand.
In 2016, Malone told The New York Timesa, "Those five years of not creating fragrance was one of the most miserable times of my life. I just didn't know who I was. Deciding to come back and do it again was my only option."
A New Chapter
While designers in fashion have become famous for their own vision and personalities despite working under the brand name of the founder for the last century, it is less common in makeup and beauty. Certainly, it is typically the passing or retirement of the eponymous founder that leads to a new designer or creative director and very rarely does the founder then launch a brand that operates as a direct rival. Consider Sarah Burton for Alexander McQueen, Karl Lagerfeld for Chanel and Fendi. While Lagerfeld did have his own brand, it was significantly different from the Chanel brand and therefore did not pose a threat to sales and integrity.
Jo Loves, however, includes perfumes, scented candles and body lotions. That said, Jo Loves is home to 12 boutique fragrances, while the original Jo Malone London boasts 32 fragrances, available globally.
Malone's signature is evident in both brands. Sleek, minimal packaging with scents named after the two key fragrances (Smoked Plum & Leather for Jo Loves, Sea Salt & Sage for Jo Malone London) and deliberately unique and idiosyncratic scents that aren't designed to be safe and familiar in the traditions of floral- and food-based scents typical of most commercial fragrances.
Building Upon the Legacy
Estée Lauder has a legacy for buying niche fragrance brands and continuing to expand upon the legacy of the founders, often maintaining the founders as creative directors to ensure the brand maintains its heart and soul. Meanwhile, the financial support and logistical power of Estée Lauder has made it easier to open new stores, ensure the sales process in-store and online is streamlined, and that questions of marketing, business and administration are simplified under the direction of a major cosmetics business for each of the boutique scent houses.
 For the full article, check out Global Cosmetic Industry's May digital magazine. 
Footnotes:
a www.nytimes.com/2016/10/03/fashion/perfume-jo-malone.html
b www.wmagazine.com/story/jo-malone-celine-roux-beauty-insiders/