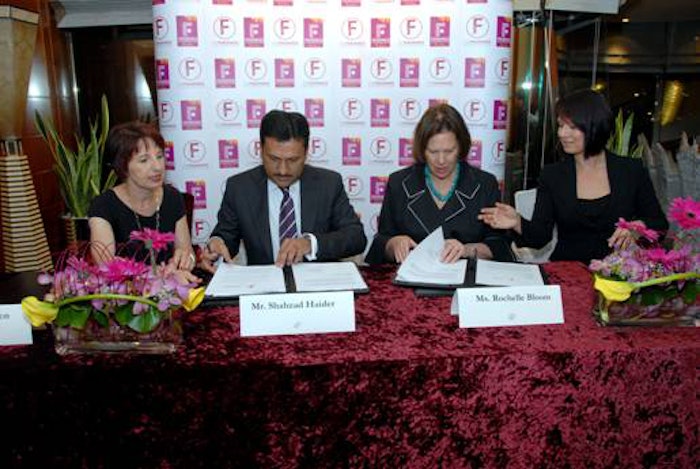 The Fragrance Foundation has signed a licensing agreement to establish The Fragrance Foundation Arabia, with Mr. Shahzad Haider as chairman and Mrs. Grit Pannier named president.
"The interest of the top players in the UAE to be part of The Fragrance Foundation is very high," said Haider. "Everyone in the industry here sees the benefits of a central organization addressing the needs of all in the business." 
"We are thrilled to be part of a long history and tradition," said Bloom. "In a way, The Fragrance Foundation is coming home. Nowhere else are traditions and the history of perfume so much a part of daily life. Nowhere else are consumers more aware and passionate about fragrances. In the Middle East, this business goes back to ancient times."
The Middle East chapter of The Fragrance Foundation will be based in Dubai, and joins other Fragrance Foundation partners in Australia, the U.K., Italy, France and Germany.
According to a release, the Arabian Gulf is the world's largest consumer per capita for perfumes. The high-end branded perfume market is estimated to be worth 991 million UAE Dirham ($250 million). Fragrances have been traditionally used as a symbol of reverence and a token of beauty in the region.
The Fragrance Foundation Arabia will carry out the mission of The Fragrance Foundation to enhance the image of the fragrance industry and expand the appreciation and use of fragrance in all its forms across all distribution channels globally.