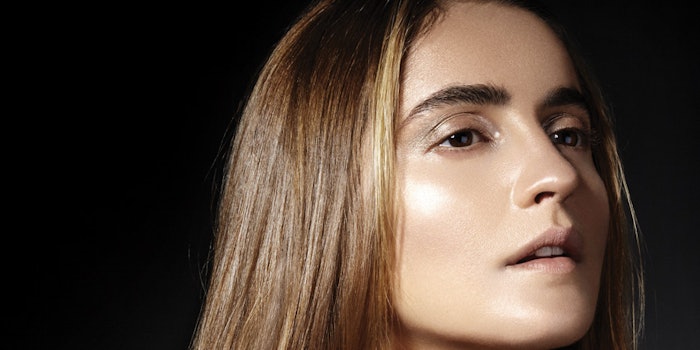 Anti-aging, pollution defense, pre-wash mask, exfoliating scrub, vitamin-infused, collagen boosting. These claims are typical of skin care, but also increasingly common in the hair care market as it continues to diversify and pivot toward self-care beyond the standard shampoo, conditioner and styling aids categories (just look at Drunk Elephant's recent entry into the segment). Furthermore, these terms are embraced among consumers stuck at home amid the pandemic (see COVID-19 Hair Care Trends).
By 2026, the global professional hair care market was expected to reach $26.2 billion, though forecasts may vary in the wake of the coronavirus outbreaka. Currently valued at $18 billion (prior to the pandemic), the market is benefiting from consumers' increased concern around both scalp and hair health and aesthetics. As more of us spend much of our day on social media, sharing selfies and being exposed to influencers and celebrities, the pressure to always look groomed and styled is fuelling demand for the necessary products.
It only makes sense that hair care brands would seek to innovate and engineer new products as a way of remaining competitive and relevant. Brands are looking to the skin care market, which was projected (pre-pandemic) to reach $183 billion by 2025b, to influence hair care formulas, marketing and packaging.
The beauty industry has always been a leader in innovating and adopting technology, science and nature to provide products that address the concerns of customers of every age, gender, culture, ethnicity and their varying grooming needs.
The growth of both celebrity hairstylists and influencers has resulted in a more competitive hair care market with many niche brands reaching cult status.
Alphie Sadsad, the national artistry lead for Sephora Australia, said, "Without social media, hair care would still only be bought in the supermarket. With the influence of celebrities and celebrity hairstylists on social media, brands like Ouai, founded by Jen Atkin who styles the Kardashians' hair, wouldn't have taken off."
Over the past couple of years, Sadsad has seen a huge trend with hair brands in Sephora creating new formulas inspired by skin care.
"Some brands believe what you use on your scalp and hair can also be used on your skin," he said. "Brands are starting to see the benefits in using ingredients in hair care, like ginseng, fruit acids and aloe vera that were once in the domain of skin care alone."
Anti-aging
Factors that are driving innovation in skin care are also shaping the direction of hair care products. Brands are addressing the concerns of an aging society that is increasingly worried about climate change and the environmental impact on our health and appearance.
Approximately 80% of middle-aged women revealed that they want their hair to make them feel prettier and more confidentc. More than 60% said they preferred to buy shampoos and conditioners that are customized to address their personal hair care goals, including more youthful, healthy-looking hair.
When it comes to anti-aging ingredients in hair care, almost half (46%) of U.K. consumers are interested in using them, and an additional 19% would pay more for themd.
Luxury hair care brand Alterna champions caviar as its key nourishing ingredient. One of its recent product additions is the Replenishing Moisture CC Cream, a 16-in-1 complete correction leave-in. Alterna has not only named its products after popular skin ingredients but has also targeted luxury consumers who are seeking sustainable, ethical products.
The brand's formulations are free of synthetic colors, sulfates, parabens and dyes. Instead, products are reliant on botanical ingredients and proprietary blends like Alterna's Marine Plumping Complex, as well as caviar and sea silk as used in its Anti-Aging Shampoo and Conditioner.
Pollution Protection
Increased environmental pollution globally, population growth and simultaneous growth in the wellness industry are fueling the hair care market for products that do more than wash and soften.
Consumers want products that heal and treat scalp conditions, including dandruff, dryness, oiliness, and sensitivity. Consumers also want products that protect their hair from smoke, fumes, dust and city haze. Exposure to pollutants can damage the hair and make it more susceptible to breakage.
Global concerns about the effects of pollution on the body are not restricted to skin, says Mintele. Women who live in cities, notably in Asia, tend to suffer from dry, dull hair and itchy scalps, which may be caused by pollution.
Food-inspired and Plant-based
Mintel's global hair care analyst, Andrew McDougalle, says brands should incorporate trending food ingredients linked to healthier hair and skin into their formulations and marketing, championing the vitamin and mineral benefits in recognition of rising consumer awareness of the holistic health benefits of what they use on their skin and hair.
Abyssian Superfood Recovery Shampoo and Sunday Detox Exfoliating Shampoo reflect the introduction of food and health ingredients crossing over into skin and hair products. Abyssian Anti Pollution Protein Hair Treatment contains plant-based activated proteins while remaining free of silicone, mineral oil and parabens.
Aveda Nutriplenish Shampoo Light Moisture is a 94% naturally derived, lightweight shampoo formulated for dry hair. It is powered by Aveda's Superfood Complex, a blend of organic pomegranate oil, organic coconut oil and mango butter.
For the full article, check out Global Cosmetic Industry's June digital magazine. 
Footnotes:
a www.alliedmarketresearch.com/professional-hair-care-market
b www.grandviewresearch.com/press-release/global-skin-care-products-market
c www.gcimagazine.com/marketstrends/segments/hair/80-of-Middle-Aged-Women-Say-Hair-can-Influence-Their-Personal-Outlook
d www.mintel.com/press-centre/beauty-and-personal-care/haircare-lightens-up-almost-half-of-new-haircare-products-carry-brightening-and-illuminating-claims
e www.mintel.com/blog/beauty-market-news/haircare-ingredients-that-are-about-to-start-trending