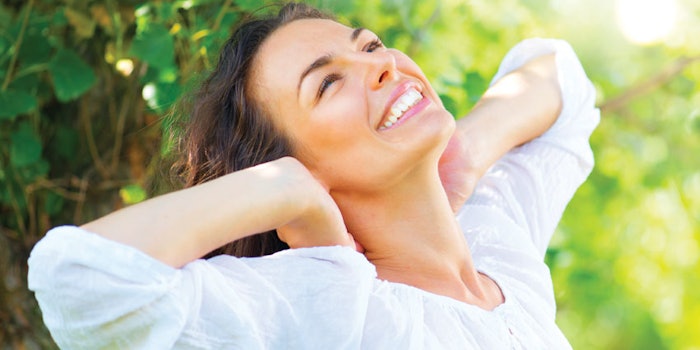 Consumers are no longer dreading the aging process, but instead are embracing it. And a variety of new solutions for concerns such as graying hair, thinning hair and wrinkles make the well-aging process more manageable for women and men.
Global Cosmetic Industry recently reached out to industry insiders to learn about the leading trends in well-aging and what products have recently launched to help consumers maneuver the process.
Increased Hair Falling & Graying
"There is no doubt that COVID-19 has been a very stressful time for us," says Andrew Miller, marketing manager—hair, body and oral care, North America, BASF Care Creations. "With this increased anxiety, there have been reports of increased signs of stress-induced aging leading to increased hair fall and graying. It also doesn't help when we're staring at ourselves on Zoom calls and noticing some imperfections we may not have been worried about in the past. These can include receding hairlines, additional gray or white hair, and thinning of tresses. Brands have been quick to address these consumer needs and fortunately, BASF Care Creations has some innovative solutions for these concerns."
Miller continues, "Trichogen Veg UL LS 9922 is a nice alternative to hair restoration procedures and has been tested to help improve hair strength, decrease appearance of hair fall, and improve scalp health. DN-AGE PW LS 9827 is a preservative-free, anti-aging agent. It is extracted from Cassia alata leaves and titrated in flavonoid, and it helps slow down the hair graying process and reduce the appearance of hair fall."
Targeting Women's Hormones
"In well-aging particularly, there is an open conversation around the impact that hormones have in our skin, mainly for women, and many new brands target menopause and its consequences on the skin condition, with a clear communication," says Anna Balaguer, global beauty trends manager, Provital. "It is the moment to embrace our natural rhythms and to defend ourselves against the negative affect of external aggressors."
For the full article, check out Global Cosmetic Industry's September 2021 digital magazine.