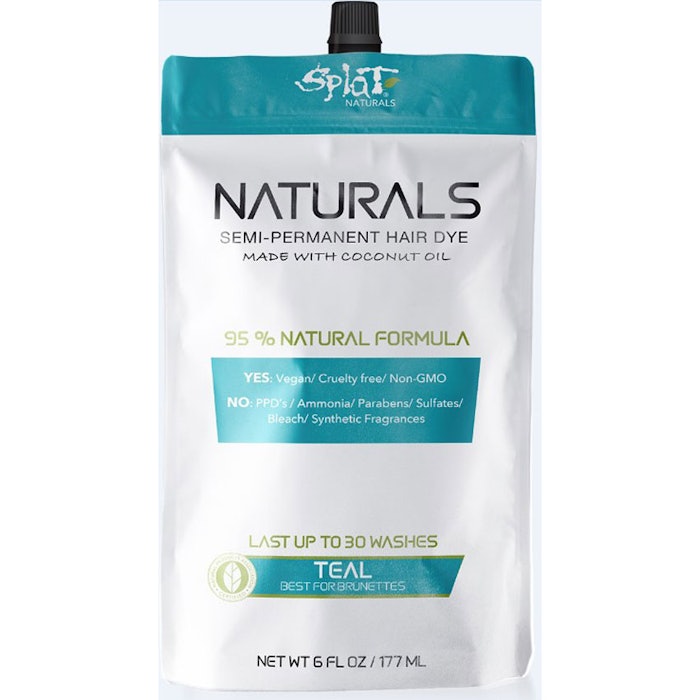 Splat Hair Color has announced the February 2019 launch of its new Naturals line. 
According to Splat, the Naturals line is 95% natural as well as vegan, fragrance-free, gluten-free and cruelty-free. The formula contains coconut and baobab oils, which act as natural conditioners. The line is made up of seven different shades, including red, purple, lavender, pink, blue, navy blue and teal. 
The packaging of the Naturals line was selected in order to help Splat reduce its packaging footprint. The pouch design reportedly uses 90% less packaging than a traditional hair color pack, Splat stated.