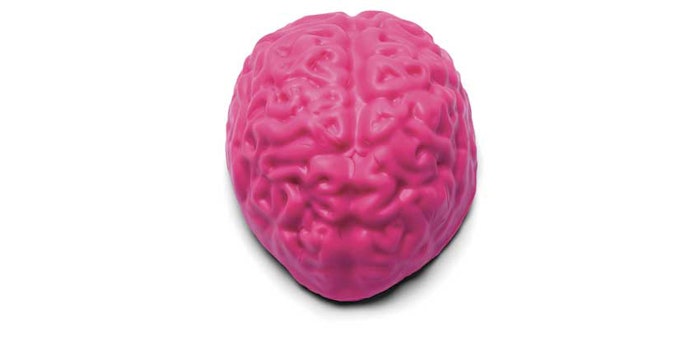 Beauty in 2019 is as much about how brands make people feel, as how they make them look. What does this look like in practice?
Mindful wellness
According to Nielsen data presented by Karen Wolfe, about 23% of consumers live health-focused lifestyles, with more than half of beauty consumers specifically focused on healthy naturals, ingredient concerns and the need for sustainability. This growing desire to take charge of one's own wellbeing has generated new innovations across industries.
First, a non-beauty example: Muse is a brainwave-sensing headband that scans brain activity and provides audio feedback to modulate mood and stress levels. This device points to a future in which brands may play a more responsive role in helping consumers with emotional self-management, including sleep, heart rate and more, said Mintel's Lauren Goodsitt, and points to potential pathways for new product claims.
At the same time, consumers are increasingly seeking out brands backed by credible science. Goodsitt noted that, according to Mintel data, 40% of U.S. adults have a great deal of confidence in the scientific community.
These two trends coincide with the rise of psychodermatology, which focuses on the connections between the mind and the skin.
To illustrate, dating app Bumble will launch two serums, including one variant named Break Up With Bad, which will address the stress related to breakups and the attendant skin breakouts. This launch, forthcoming in 2019, shows that companies are finding new ways to offer emotional support.
Goodsitt pointed out that the psychodermatology trend offers opportunities for brands to adopt expert influencers who can not only give claims greater credibility but also address the emotional health issues facing consumers.
The focus on emotional management and support has impacted how consumers engage in ingredient-specific searches. During the CEW event, Flynn Matthews, head of insights and measurement, consumer packaged goods, Google, explained that top "experiential" ingredients—those offering function and emotional benefits—include peppermint and frankincense oil for sleep and stress relief, CBD for stress, pain relief and mood enhancement, and Ayurveda and traditional Chinese medicine for stress relief and mindfulness. In 2018, CBD alone generated 7 million beauty related Google searches.
The lone consumer
Some of the focus on emotional wellbeing stems from changing lifestyles, including rising singlehood around the world. Goodsitt noted that 35% of households will be single by 2030. France, New Zealand and England will have highest percentages of singles, though even the United States will have a significant uptick.
This is good news for beauty and personal care brands: according to Mintel data presented by Goodsitt, 51% of U.S. single consumers are more willing to try something new, and 43% are more prone to impromptu buying. It also means that brands will be tasked with delivering experiences that support happiness and address loneliness.
This means that brands will need to create "solo experiences," said Goodsitt. Examples on the market include Shisedo's Posme tradable color makeup; Innisfree's color-coded baskets, which tell store staff whether or not the customer would like help or be left alone; and solo karaoke booths run by 17Beauty.
Many of these consumers have ample time to shop online. Nielsen's Wolfe noted that 34% of consumers have already ordered beauty products online, while 32% are considering doing so. Beauty dollar growth online grew 19% in 2018, but Wolfe pointed out that subscriptions were under-leveraged, accounting for just 4% of consumers.
Curated boxes can address needs such as hair removal, a category that dominated subscription growth in 2018, as well as wellness needs. In fact, multinationals are buying up feminine care upstarts built around subscription models, as seen with P&G's acquisition of This is L.
Values-based marketing
As Gillette found out with its toxic masculinity ad campaign, wading into social issues and politics can alienate some consumers and create closer affinities with others.
NPD's Jensen noted that legacy brands are venturing into these issues because just 52% of global consumers trust businesses globally; this figure is even lower in the United States.
She highlighted several examples in the color cosmetics category: Lipslut gave 50% of the proceeds of its anti-Brett Kavanaugh lipstick to organizations combating sexual assault, while Lipstick Lobby teamed up with Gloria Steinem paired up to launch a product that would donate 100% of profits to the UnPrison Project.
Jensen explained that socially conscious brands are outgrowing dollar volume growth of the total market by a factor of 3x to 4x and are forecasted to do so through 2020.