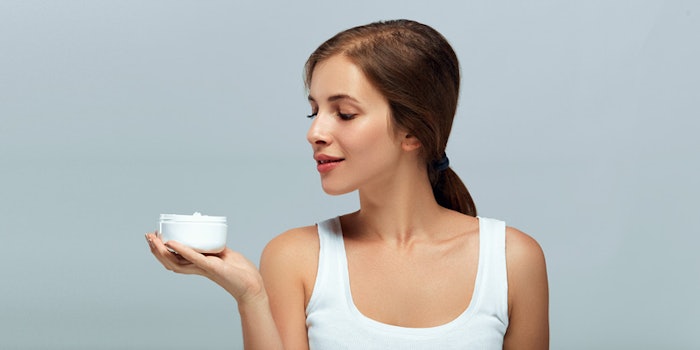 Editor's note: Throughout her 40-year career, Barbara Kramer pivoted from fashion to the clean beauty and wellness space, opening The Plant Lore Agency (TPLA) a full-service agency representing a rigorously curated group of CBD and plant-based brands.
"We aim to be the trusted voice in this noisy CBD and clean beauty lane," says Kramer, who has offices in New York City and Los Angeles. "We have carefully vetted each brand we represent." 
Maureen Harrington caught up with Barbara Kramer, founder of The Plant Lore Agency, a full-service agency solely representing plant-based beauty and wellness brands, to discuss succeeding in a crowded clean beauty space, how brands can stand out from the crowd and what is on the horizon for beauty and wellness. 
Maureen Harrington (MH): What are the key brand qualities required to succeed in the crowded clean beauty/wellness space? 
Barbara Kramer (BK): In my view, brands must be in this for the right reason. Authenticity shines through and customers will recognize a brand as sincere. Brands should be gritty, hard-working, determined, committed and love what they are doing. Leaders should have a road map of where they are taking the brand.   
Also, a brand must work with a great formulator who knows how to coax the best out of the plants to gain an intended result. They must have a commitment to using only the best ingredients, blending the highest resonating plant matter and botanicals for their formulations.
The owner/s must have a point of view that is uniquely their own. Standing out from the pack comes through in the branding and personality of the brand.
In working with CBD brands I've identified three specific types of individuals who get into this work. The first are those who grew up with cannabis and it has become woven into their lives. They understand the benefits. Another group is those who either they, a family member or close friend were very sick and found that plant medicine made a difference in their healing process. They want to help others by creating "living beauty and wellness" formulations to share. And finally, those who want to get on the gravy train and think this is where the big bucks are. I don't work with that third group. 
MH: When did we begin to see clean beauty/wellness as a niche?  
BK: There are markers through the years: Kiehl's started in 1851, Dr. Hauschka in 1967, Aveda in 1978 and Tata Harper in 2007. These brands were out in front of clean beauty for years before the term "clean beauty" was even being bandied about.
Retailers like Detox Market, Violet Grey and Credo put a fashion-forward face on this movement. Of course, there were other retailers including Sephora from France and MAC Cosmetics from Canada that were out gaining a big market share of the dollars and attention and gave credibility to the space as a growing industry.
We need to beware of brandzilla retailers like Glossier and others whose ingredient list can read like a novel. It's to be expected that in every rising sector there will be the trailblazers whose passion is to be the best, and then the copycats whose motivation is purely to grow rich.
MH: What does a brand have to do to stand out and convince customers of their credentials? 
BK: These days, it is in some ways easier to grow your base because of Instagram and social media, and conversely it is more difficult to stand apart from the rest.
Brands must become a brand. We often confuse a maker who has a product or two as a brand.  But to get to brand status, you have to have an ethos, a philosophy that you stand behind that sets you apart from the others. 
Another way customers take note of a brand is a founder with prior notoriety from a previous successful career path. Rihanna (Fenty Beauty) is a singer, Kat Von D (the former Kat Von D Beauty) is a performer and Jessica Alba (The Honest Company) is an actress. Whether it's your name or another you adapted, you must have a POV that you can build an identity upon. For me, it comes down to the product, the formulation, sustainable packaging. Is the founder the real deal and someone whom I can respect and admire? 
MH: How does the consumer know who is the real deal? Are there credentials we should be looking for? 
BK: In the CBD and cannabis space, brands are required to pass their products through rigid COA (certificate of analysis) from a registered and respected third party laboratory. The lab will analyze the various compounds found in the plant matter. This is how you will be able to ascertain how clean the product is if it shows any signs of lead or pesticides or other health-threatening compounds. In addition, the lab determines the strength of the CBD or cannabinoids in the product. Smart consumers check to see if there is a batch test provided on the website of products that they intend to purchase online. 
The law prohibits any suggestive claims made for CBD products, such as health claims. Testimonials can help new customers learn about the experience of long-time clients who have had positive outcomes from using various products. Often a brand's success is because of word of mouth. Brands need to keep a sharp eye and ear out for what customers are saying about them.  
Brands need to be hyper-aware that word of mouth is driven by the customer's experience. When a consumer orders a product from a brand, orders it again three months later and receives the same exact product, you know they are gaining in trust and satisfaction. If you walk the talk, that can only be measured in results. Those results need to bear out over time.
Customers will always arrive at their own conclusions and remain loyal to a product out of their own firsthand experience. 
MH: What's on the horizon? 
BK: There are more than 120 cannabinoids that are in the background awaiting their introduction after testing and research. There will be more plant-based medicines. Psilocybin and non-psychotropic varieties of plants will be more widely used. There is so much more to come in the wellbeing world. The research is rushing to keep up with our interests.
Increasingly beauty and wellness will be linked, which leads to a broadening of the definition of wellness. You can apply the highest quality formulated serum to your face, but if you are not taking care of your gut biome your skin will not glow.  
I am convinced and increasing numbers of others are convinced that you cannot separate beauty and wellness. 
MH: You began your career in fashion and moved to the beauty/wellness space. What brought that on? 
BK: It's been a process. I have always investigated alternative and new ideas in spiritual and physical wellness and health care. When my mother became ill, I researched CBD and other cannabinoids. We are living breathing organisms. What we put into our bodies and what we put on our bodies matters.   
When I was in fashion, I sought out smaller designers to represent—the ones who had their heart and soul in their work and cared about being "thrifty" in business. Waste is wasting our resources. We introduced the Green Room into our Designers & Agents trade show in 2007, long before sustainability was a button word. 
I advised fashion retail clients to begin putting a beauty and wellness offering (just a corner to start) in their shops. I realized as I watched the traditional retail businesses struggle that we weren't offering enough variety and services. By introducing a small selection of these products, the retailer could start a conversation with a customer and keep them engaged and coming back. It worked wonderfully for a lot of stores. What I started as a pop-up for 10 Corso Como in New York City is now a regular part of their inventory. Dover Street Market in LA and Baby and Co in Seattle all started with small sections that have proved their worth.
When I decided to make the change in 2018, it was natural for me to represent the best of the best in this new niche. I understand that so many people don't have the time to do all the research on what's good—or a sham. I would think to only put something in my body and on my skin that is as clean and organic as possible. That was the obvious lane for me to take in this new sector.