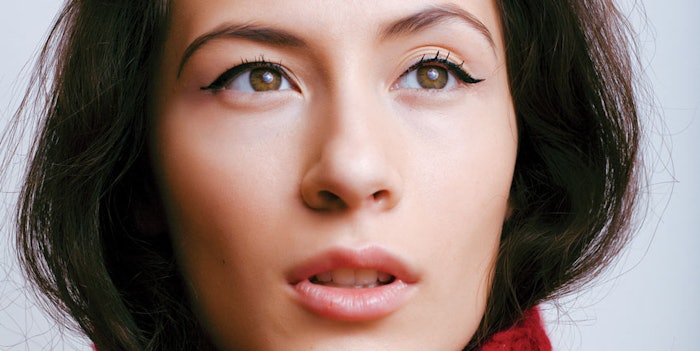 It's true that 2020 has rewritten the rules in beauty ... but not all of them.
Yes, overnight shifts in consumer spending have obliterated supply chain stability. Yes, marchers in the street have upended the status quo at the highest levels of brands and retailers. Yes, e-commerce has gone from a promising growth channel to a critical lifeline for brands. And, yes, hand hygiene products are now the must-have product in any season.
But some things haven't changed. As our review of the first half of 2020 (Page 8) has revealed, beauty's resilience is directly tied to that of physical retail. While e-commerce booms have gotten all the headlines, the numbers just don't lie: online sales cannot make up for the overall losses experienced in-store.
Also unchanged: data shows that consumers still turn to beauty for a soothing escape and fun. From at-home self-care to feel-good formulations comprising CBD, beauty's legacy of pleasure and care remains intact.
Looking ahead, 55% of surveyed beauty shoppers say they intend to purchase beauty products in the next month, perhaps signaling future momentum in a challenging market.
As I write this, brands and retailers are assembling their 2020 holiday strategies (Page 14), which will inevitably focus on direct-to-consumer concepts, e-commerce initiatives and early promotions (according to Target, the Christmas season begins in October).
While high unemployment, uncertainty around lockdowns and other challenges persist, brands have a lot to keep them hopeful. For instance, fragrance, which took a hit early in the COVID-19 shutdowns, rebounded somewhat due to strong results during Mother's and Father's Day.
At the same time, a growing number of digital-first and international holiday events offer a growing number of lucrative sales opportunities, including Singles Day (11/11) and Cyber Monday/Week (beginning Nov 30). While no one can predict the state of affairs for this autumn and beyond, it's clear that nimble brands unafraid to think differently will fare best.
No one can predict where we might find ourselves on January 1, 2021 (home, probably, yes?), but the strategies implemented today will shape the state of beauty by year's end.
Be well and see you next month.
Jeb Gleason-Allured
Editor in Chief
jallured@allured.com