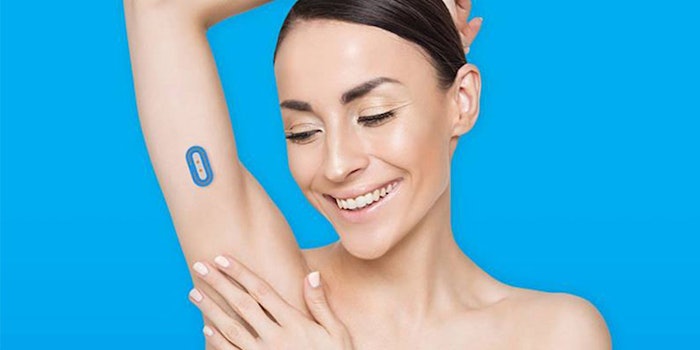 Think about it: personalization has never really stopped being important to consumers. From the personalized license plate you put on your first bike to the myriad of ways one can customize their iPhones today, making something everyone has your own continues to be at the forefront.
Pandemic Doesn't Slow Personalization
In the midst of the 2020 roller coaster, personalization continues to reach new heights, particularly for the beauty and personal wellness industry, where we have seen an accelerated marketing trend toward precision-personalization that began before the pandemic.
Whether that trend toward precision-personalization was accelerated due to COVID is perhaps a question branding experts and social scientists will be studying for years to come, the bottom line is since the pandemic we are seeing a noticeable shift toward prioritizing personalized and specific beauty shopper experiences that inherently keep people coming back for more.
The good news is that, thanks to science, technology and consumer demand, one-of-a-kind personalization is becoming an easily achieved, lucrative business. Shoppers are increasingly expecting retailers to link the online and offline worlds, allowing experiences to be more enjoyable and unconstrained.
What is fascinating is how beauty brands are thinking about personalization. With the emergence of 5G, virtual, augmented and extended reality, brands continue to innovate and experiment with new ways to personalize brand interactions that are rooted in human behavior, offering real-time, anytime sensory experiences. Clearly, the traditional online experience of just a year ago is simply no longer enough.
Consider the many ways the category is experimenting with personalization.
1. Hologram Influencers
CoverGirl's holographic influencer, Olivia (powered by Google's AI), greets consumers in their "experiential makeup playground," directing them to products and promotions and answers questions.
2. Social Shopping
The recent partnership between Shopify and TikTok should signify just how linked shopping and social media will be going forward. Social media will grow to be the  predominant media for commerce as essentially any platform becomes available for short-link shopping and buying. Instagram, for example, appears to be gradually transforming itself from a social media app to a mobile e-commerce hub—fully streamlining the shoppers' journey from product discovery to payment and delivery.
3. Bio Design
Biologic data and usage have grown significantly over the last few years. These have mostly been monetized as information or services, but now that DNA is moving into action. To illustrate, L'Oréal is piloting a patch-like sensor called My Skin Track pH. The tiny device reveals your skin's health in minutes and identifies suitable skin care products. Similarly, Allél is developing personalized beauty products from consumers' DNA and blood biology to find the key drivers for individual skin and aging, with scientific products to expertly match their profile.
4. User-generated Merchandising
Brands are seeing the value in centralizing and sharing consumers' digital interactions with their products. Glossier is at the forefront with its Glossier Girls sharing their real-life content featuring the brand's products.
Preserving Brand Love & Advocacy
Consumers have broken their love affair with targeted ads and now quickly place those brands in the annoyance zone. Smart brands and retailers are already acting upon much of these next-gen shopping experiences because building customer loyalty and, more importantly, brand love and advocacy, have never been more important or challenging.
By reinventing the experience, benefits and unexpected perks, brands and retailers can improve the customer's connection with brands and products, getting them to talk about the brand and move the relationship from transactions to advocacy. In a year that has largely been a bust (literally for many, figuratively for most), the acceleration of precision-personalization and the premium pricing opportunities it offers may be one silver lining.