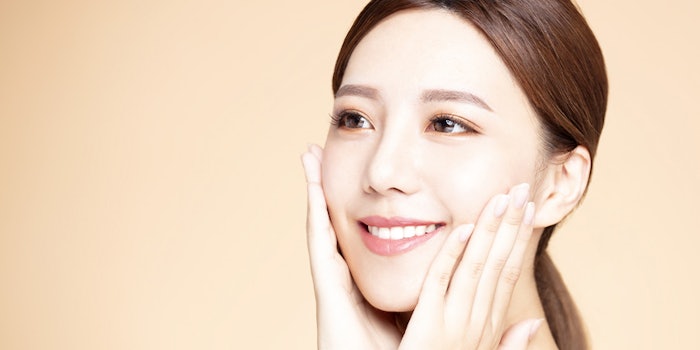 The universe reached some short-term headwinds for sustainability while we were on lockdown and gave the sustainability revolution some hope and light. People are now way more conscious of what they consume, how they consume it, how it impacts the environment and what to do about it. 
The sudden drop in emissions during COVID-19 lockdowns shows us that individual actions are not enough; companies and communities need to do more, set an example, and lead the way. It's not what you say, it's what you do.
Previously: Create Your Own Sustainable Vision
1. The Green Paradox
Sustainability has been trending on and off for the last 50 years, but there is a paradox. Consumers won't buy green products until companies make them as effective as the conventional stuff. Green products also need to cost as much or less than mainstream products. And, in order to be heard, sustainable products need to make their marketing as powerful as their non-sustainable competitors.
The only way to communicate more powerfully against deep-pocket brands is with honesty and complete transparency—something most big brands tend to forget about when they chase eco-conscious consumers.
Case Study: Palm Oil
The palm oil industry is a prime example of a ubiquitous ingredient without designated watchdogs to ensure companies adhere to honest claims. It is all on consumers to educate themselves and demand better ingredients.
The Associated Press broke a story linking palm oil environmental destruction, human trafficking and labor abuses to the world's top brands. While most companies are still using non-RSPO Mass Balance Palm Oil, there is a small but powerful contingent of indie brands eliminating this ingredient entirely, from the manufacturing process to the final product; people just need to know what to look for.
Peet Bros., co-founded by David Bass, puts the planet first by creating 100% palm-free skin care products in recyclable, minimal packaging.  
Bass says, "We are relieved to see the dangers of palm oil exposed. There are years of research proving that extracting palm oil is harmful to not only the environment, but also to the workers who are made to extract it."
Bass co-founded Peet Bros. to help expose the palm oil industry and spread awareness on the dozens of reasons why palm oil is destroying the environment by increasing carbon emissions, contributing to global warming, pushing animals to extinction and violating human rights. Almost 80% of orangutan habitat has disappeared in the last 20 years. We are losing over 6,000 orangutans a year. And rain forests in Indonesia and Malaysia are being burned to the ground to source palm oil.
For these reasons, avoiding palm oil is just as important—if not more important—than avoiding plastic.
2. Avoid Greenwashing
Distinguishing real green from greenwashing is not easy. Companies need to check out sources and refuse to compromise. Palm oil and palm oil derivatives goes by more than 500 different names and formulators. Palm oil and its derivatives are in more than 50% of all personal care products and more than 70% of all packaged foods, but manufacturers shouldn't be fooled by these fabricated names.
Just because a package has a leaf or flower on it or is beige, does not mean it's green.  We all need to be tough and skeptical. Getting bamboozled is degrading our environment and, frankly, us.  Therefore, companies and consumers need to ask questions, demand proof and validate answers through consumer watch groups, responsible trade publications like Global Cosmetic Industry and relevant associations.
3. Clarity of Message
Keeping communication clear is also a challenge. Companies need to use words and phrases artfully to tickle, entertain, magnetize and delight people into shopping more sustainably.
People are working remotely, homeschooling multiple children, stretching paychecks, eating out less, and trying to keep everyone healthy and safe amid the pandemic. At the same time, the mainstream media is helping consumers to return to "biophilia," humans' attraction to the natural world. People are becoming increasingly aware of the environment and mindful of their effects on it.
Sustainable communication needs to account for this reality. Communications should be easy to understand. If messages are too complicated, people will not hear them. If brands make their missions too difficult to adopt, shoppers may reject it. The ticket to selling green living is to educate the mainstream about benefits in an entertaining and engaging way while also making it easily attainable.
Millennials, especially, love a good story and feel empowered by smart messaging that gives them colorful, informative and useful information that is unique, but still believable. They also want to hear from a trusted source; people buy what other peers/influencers tell them to try. Getting an endorsement from journalists and other influencers will help spread sustainability.  It's also helpful for non-competitive brands to partner with one another under a sustainable mission.
6 Ps of Marketing a Sustainable Product
Purity: Greenwashing is a PR nightmare. Products and services need to be pure and consistent.
Proof: Don't make a claim you can't substantiate. The hardcore green consumer will "out" a green marketing ploy.
Perception: Green needs a makeover. Your product needs to be efficacious before it is green. Green is a bonus, not a selling point.
Packaging: Recyclable or reusable packaging doesn't make a product green. In fact, no packaging is as green as it gets.
Pricing: Green shoppers are willing to pay a premium for better products, but you can't fool consumers by hiking prices just because the products are green.
Promotions: Green is a hot topic right now and can be used to create publicizable promotions for your product line, but green alone is not enough. A cause-related marketing campaign will get attention and make a difference.
Nancy Trent (https://­trentandcompany.​com/) is a writer and speaker, a lifelong wellness activist, a globe-trotting trend watcher, and the founder and president of Trent & Company, the leading wellness PR firm. Trent & Company, which launched many health and beauty brands, grew out of Nancy's personal and passionate commitment to helping people live longer and healthier lives. A former journalist for New York magazine, Nancy has written seven books on healthy lifestyles, serves on the editorial boards of several magazines and travels around the world speaking at conferences and trade shows on trends in the marketplace. She is a recognized expert in PR with more than 30 years of experience creating and managing highly successful campaigns.