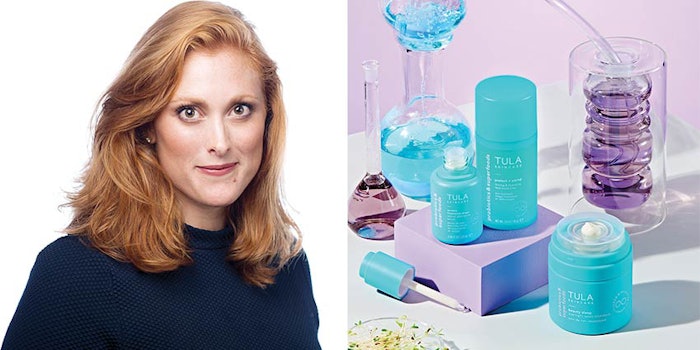 Previous economic recessions have shown us that while consumers may make changes to their budget to reduce spend, they still allocate a portion toward purchasing affordable, everyday luxury items. These may not be something as large and expensive as a new car, but instead something smaller, like a tube of lipstick that brightens someone's day in a small but important way.
This trend has traditionally been nicknamed "the lipstick effect," a concept often attributed to Leonard Lauder. However, we at TULA have seen a different trend emerge during the coronavirus pandemic, what we call, "the skin care effect."
TULA in the news: TULA Partners with Cloverly & TerraCycle
Resilience in a Challenging Market
Skin care products have seen a strong performance amid the current pandemic, according to NPD data.
Skin care sales in the natural beauty segment rose 11% early in 2020, while prestige makeup saw a sales drop of 37%, according to NPD data in Q2 2020. So, while consumers are not purchasing color cosmetics or wearing as much makeup, we're really seeing them think more about their skin.
Bottom line: the program resulted in an increase of 28% in AOV/basket size for those that engaged with our skin care advisers.
To illustrate, at the beginning of the pandemic in 2020, TULA experienced an uptick in product purchases as the number of coronavirus cases began to surge and shelter-in-place orders were implemented across the United States.
For the full article, check out Global Cosmetic Industry's February 2021 digital magazine.