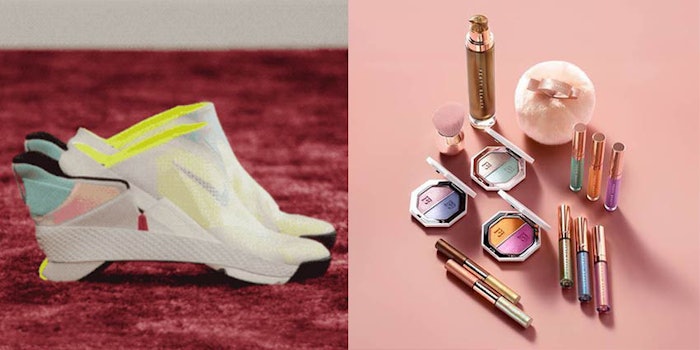 When an individual or company designs for a target market, by definition this implies that there are people they are not designing for. Those who are left out/lie outside the designer's interest are known as "edge cases."
In reality, these "edge cases" are real-world people—an elderly single woman or a teenager with a physical limitation—whose needs can provide you with a goldmine of insights that could help your company be more inclusive and profitable by reaching more customers. But only if you're willing to broaden your perspective.
Previously: Designing Distinctiveness
Understanding Universal Design
Universal Design can allow your company to be more inclusive. Universal Design is a theory and set of seven principles initially developed in the late 1990s by design pioneer Ron Mace, intended to guide the creation of products or environments to be usable for as many people as possible, regardless of age, size, ability or disability.
However, Universal Design is not "design for all," as this is a recipe for disaster and suits no one. Instead, the ideas behind Universal Design, ranging from equity of use to tolerance for error, help lay out a guide for better overall design practices. The full list of principles is as follows:
1: Equitable Use Principle
2: Flexibility in Use Principle
3: Simple and Intuitive Use Principle
4: Perceptible Information Principle
5: Tolerance for Error Principle
6: Low Physical Effort Principle
7: Size and Space for Approach and Use
The companies that embrace this philosophy are not only well-perceived by consumers (as consumers demand more attention be paid to inclusivity) but are also rewarded by the market. 
3 Cases of Universal Design
Since this is not an academic paper, let's get right to it. Here are some real-world success cases of Universal Design and how you can incorporate these principles into your product development team. 
1. Fenty
Look at the launch of Fenty: Rhianna's eponymous cosmetic line broke the mold and redefined cosmetics by including more skin tone shades than competing brands, which naturally allowed Fenty to serve a much larger demographic group. 
This should have been obvious to so many companies, and yet it wasn't. It is clear that legacy companies stick to how they have always done things, creating a blind spot by assuming that customers they always served are the only ones worth serving. 
This blind spot that has always been exclusionary by nature and perpetuates inequalities that consumers will no longer tolerate. Newcomers who embrace diversity and inclusion are capitalizing on this sentiment. 
By rejecting diversity and inclusivity in the way we do business and develop new products, we continue the unjust cycle of inequities for people of color and marginalized communities. These communities, by the way, have needs, desires and spending power—they're just waiting to be addressed. 
"Product inclusion is important because at the end of the day, everyone wants to feel seen," says Annie Jean-Baptiste, author of "Building for Everyone" and co-founder of Equitably Designed. "When picking up a product, or using a service, it's important that consumers feel thought of and feel like a product was made with them in mind. The only way to do that is to ensure your design process brings in the richness and diversity of the world around you-from race, age, ability, socioeconomic status, geography and more. It's important to keep equity at the forefront throughout product design-this ultimately will unlock opportunity for your business." 
2. OXO
OXO, a company known for its 1990 easy-grip potato peeler design, has grown to be the poster child of inclusive success. 
The company's founder, Sam Farber, noticed that his wife was having difficulty using a standard potato peeler due to her arthritis, which inspired him to create a peeler with a larger handle that accommodated her needs. 
And guess what? That ergonomic handle is great for use for the general population, allowing many who would suffer from pains while using now-outdated peelers to cook comfortably. 
Mark Wilson, in a Fast Company article about the history of the OXO Swivel, notes, "To this day, these tools are the best articulation of the potential of inclusive design: Developed for people with arthritis, Good Grips had thick rubbery handles that were also better tools for everyone to use." 
Innovation in design comes not from narrowing down your "target audience," but from broadening the scope of who your design serves. 
3. Nike's Go FlyEase
Here's an example just launched in February of 2021, Nike's Go FlyEase. This racer-level shoe with a step-in heel allows the user to step into the shoe without lacing or having to fumble with getting laced in. 
The advert shared: "Guided by the principles of universal design, we created a shoe accessible to all athletes." 
This is a game-changer both for people with limited physical abilities that may not allow them to easily lace and pull on sneakers and for those who just want a pair of sneakers that is effortless to step into. See the win-win there? 
2 Steps for Applying Universal Design
How do you bring Universal Design concepts to your own organization or product development team?
First, it is important to understand that Universal Design is an ongoing process of learning and re-learning, evaluating your strengths and weaknesses as a designer, and filling in the gaps in your knowledge—better design is possible but you've gotta be ready to work for it.
1. Hire Diversely
Do an internal audit of your team: is it diverse? Does it reflect the people you are designing for?
Your design team should include and reflect the people you design for. The more diverse your team is, the more thoroughly your team can solve for them.
You don't need a team full of men taking empathy classes to see how women or insert-any-marginalized-group thinks. Cultural competency comes from collaboration. 
As designer Mike Monterio, author of "Ruined by Design" puts it, "If you want to know how a particular group such as women think, hire them! Don't just study them, they are not extinct."
Remember: design isn't anthropology—we create products for real human beings with wildly diverse backgrounds, needs and expectations.
2. Research Universally
Who is your target market? How can you widen that?
Instead of keeping the narrow focus by only researching your "target" market, research those who you may not have traditionally asked—folks with disabilities, different gender orientations, underrepresented minority groups or unique physical features that make them "outliers." You simply do not know what you do not know.
By considering "outliers" you may discover insights into what could work for more people. Your experience may not be universal, but your approach to creating the objects that exist in our world should be, because ultimately we all have more in common than it appears on the surface.
By finding a solution for those you may not have initially catered to, you may find insights that will increase your product reach to a wider range of potential customers. 
Humane & Profitable
Inclusivity is not just a trendy, modern approach to product development. It is the humane approach to creating more universally usable products while reaching more consumers—and hence increasing profits, which is understandably important. 
Designer Simon Kwan put it to me this way: "When design is inclusive of marginalized users, the benefits to them result in better products for everyone, creating a knock-on effect of broadening the potential consumer population and sales."
Embracing Universal Design and inclusive design practices, both as either an individual designer or a company looking to build diverse teams, has the potential for not only higher profit, but something more important—an equitable, just world that takes into account the uniqueness of humans all over the world.
About the Author
Chang leads the design vision for the company's full line of products which has won international design awards and has led CRAVE to mainstream partnerships with the likes of Nordstrom, MoMA Design Store, Standard Hotel, Goop and Saint Laurent.
Chang is credited with mainstreaming the category of sex jewelry with the introduction of the iconic Vesper vibrator necklace in 2014. Its viral duality as both a public and private object has continued to create connections and conversations around normalizing pleasure.
In 2021, Chang co-founded Design Allyship (designallyship.com) to provide anyone with actionable resources to improve the condition of historically marginalized designers in the industrial & product design industry.
She is the chair of Women in Design section of Industrial Designers Society of America, where she supports the community of industrial designers and women in design. She is also on the advisory board for San Francisco Design Week, Reimagine and CRAVE Foundation for Women.
Chang holds an M.A. in Design Products from the Royal College of Art in London and a B.S. in Industrial Design from the Georgia Institute of Technology.