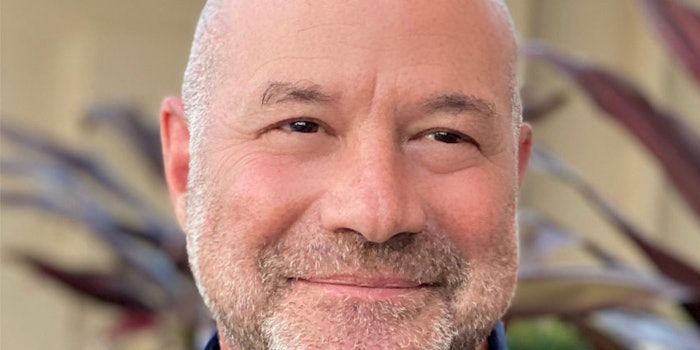 Co-founder and managing partner of True Beauty Ventures, Rich Gersten, intends to fill a white space in the beauty and wellness market. With the company's expertise, sector specialization, and years of investing and operating experience, True Beauty Ventures provides strategic capital to founders in the beauty and wellness space.
In the news: beauty M&A tracker.
What's the difference between True Beauty and other companies?
Richard Gersten [RG]: Institutions want to write bigger checks and investors writing smaller checks do not have the sector expertise we have. Most funds don't write $1-5 million checks and don't have the prior experience in the space to meaningfully help brands.
The "unfair advantage" we have is our sector expertise and dedicated focus in the space. We have years of experience, and the sector is full of emerging brands ready to break out. In fact, since we launched the fund a year ago, we have completed six investments. One in premium CBD and another in sexual wellness.
What kinds of companies do you look to invest in? 
[RG]: We are solely focused on beauty, wellness and personal care brands. We prefer companies that have at least $2 million in revenues and are at an inflection point for breakout growth.
What makes a company attractive? 
[RG]: An authentic and credible founder, differentiated brand story, hero SKUs, omni-channel growth strategy, good revenue growth and strong gross margins with a reasonable path to profitability. Wellness and beauty are converging as consumers focus more on self-care. This makes wellness an attractive category for us, as we can offer founders in the space advice rooted in our beauty experience.
What is a turn off about a company?    
[RG]: Basically, the opposite from the above list; as well as proliferated distribution and too many SKUs. We want the brand to have productive and committed retail partners.
What is most interesting to you about the wellness sector? 
[RG]: The underlying growth trends in the category and the convergence of self-care, wellness and beauty.
What trends have you been spotting? 
[RG]: We are spotting many taboo subjects that are now front and center in the conversation, including sexual wellness and cannabis. Interesting focus areas for us include ingestible beauty, "clean" products, the importance of new ingredient stories, sexual wellness, women's health and sustainable packaging.
Any tips on sprucing up an investor deck?  
[RG]: Include authenticity and relevant content. Focus on the brand's and the founder's story, elaborate on the growth strategy and definitely include some financial metrics. No financial information is a turn off.
What makes you perk up when you hear it in an elevator pitch? 
[RG]: There are a whole host of factors including the current growth trajectory, the origins of the brand and the unique ingredients leading to product efficacy. We have built a beauty ecosystem over the past 20 years—from beauty editors, to contract manufacturers to merchant teams at leading retailers, all people "in the know" in the industry.
We try to leverage our sector focus and resulting judgment to make better investment decisions relative to investors without the category experience.
How has COVID changed business opportunities? 
[RG]: We are more focused digitally than ever before. Brands have learned to do more with less; COVID just accelerated trends that were happening pre-COVID.
What should wellness brands consider when seeking investors? 
[RG]: What founders need from their investors is an alignment on what success looks like and having like-minded investors are important. We want to be a good sounding board for our partners.
There is capital to be had, but not as many have our sector specialization and decades of investing and operating experience, which we think ultimately differentiates us and makes us a superior choice.