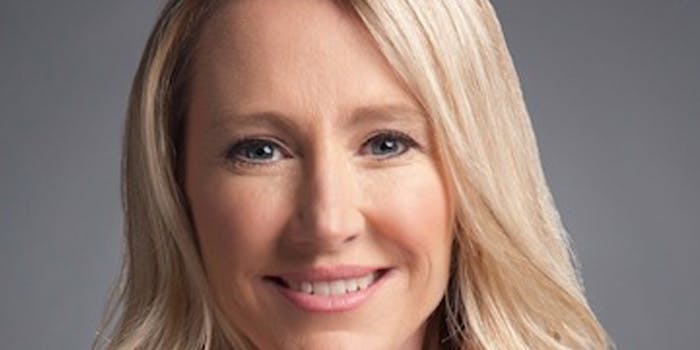 Willow Growth invests in and supports a diverse group of founders building tomorrow's iconic brands. Its strategy is rooted in three unique pillars: values-led, strong underlying metrics and right capital structure. 
The company takes a founder-first approach and views every investment it makes as a true partnership. Deborah Benton, the founder and managing partner of Willow Growth, has an impressive investor portfolio from clean beauty to commerce enabling technology to fashion, and she offered insight for wellness brands seeking investors. 
Event alert: Beauty Investors Speak Out on How Brands Can Gain Funding
Benton spoke of how the business relationship requires communication, honesty and transparency. She also shared how women's health is of key interest in the wellness sector. She emphasized the need for founders to do some research on the fundraising ecosystem prior to embarking on raising capital, to ensure they are focusing their efforts on the right potential partners from stage, sector and check size perspectives. 
What kinds of companies do you look to invest in? 
[DB]: We are mainly focused on consumer wellness brands; they comprise about 90% of our portfolio. We seek companies with value-oriented founders, genuinely interested in improving the quality of their customers' lives and that are interested in building a long-term relationship with them. 
We are focused on clean ingredients and formulations and those with supply chain transparency. We are looking for founders that we have alignment with from both a values perspective and on how to capitalize and scale consumer brands. 
We get behind products that bring joy to a consumer's life, that are better for you, at a democratized price, and convenient. 
What makes a company attractive?
[DB]: A company is attractive when they are seeking their first institutional capital, generally when they are doing $1-5 million TTM (trailing-12-month) revenue. Many of these companies will have bootstrapped their growth until this point, or will have raised a friends and family, angel and/or pre-seed round. 
From a metrics perspective, we are looking for strong margin profiles, early indications of healthy repeat purchasing, low churn, rational CAC [customer acquisition costs], demonstrable MoM [month-over-month] revenue growth, and strong community engagement. 
We want brands interested in building a multi-year relationship with their customers. Consumer wellness products don't scale SAAS or software companies and the key metrics of success are different; these consumer brands should be on a quicker path to profitability. 
They should scale in a healthy and sustainable way, so they maintain margins to grow, eventually improve operating leverage and get to profitability—all while building a powerful brand.
What is a turn off about a company?
[DB]: It's less about what is a turn off and more that a company may just not be the right stage/focus for us. We are looking to lead as many of the seed stage deals as possible.We like to take the board seat and really dig in to help the founder scale with integrity. 
Our key areas of focus are: personal care/beauty, health and wellness, home/pet, food and beverage, and apparel/accessories. We're looking for those key metrics described earlier, as well as a strong alignment with the founder. 
We meet a lot of fantastic founders and companies that are just too early for us, however, as we are truly focused on a partnership. 
We enjoy meeting founders early in their journey and spending time supporting their progress and building the relationship so when they do arrive at the stage we like to invest at, we already know each other quite well and have built a base of trust and transparency. 
Values we admire and look for in a founder? Transparency, collaboration, communication, partnership, trust, respect, passion, tenacity, vision, kindness, humility. 
The founder and founding team are incredibly important. If they are not collaborative and transparent, or adversarial with investors then forget it. The business relationship requires communication and honesty.
What is most interesting to you about the wellness sector?
[DB]: I am so excited about all the innovation and focus on healthy living and improving the quality of life for consumers. In particular, I am really interested in:
Solutions for women as they navigate a lifelong hormonal journey. It has been under-served so it's important to bring that out of the shadows and focus on how we can support women. More than half of a woman's life will be post-menopause.
Sexual wellness.
Nutrition in the context of health versus weight loss.
Democratized access (i.e. accessible pricing) for "better for you" food, beverage and wellness products.
Plant-forward, functional food and beverage. "Healthier for you" in all food staples. 
What trends have you been spotting? 
[DB]: Trends like 'better for you' ingredients, removal of ingredients that Europe prohibits, and sustainable orientations, from packaging to production to delivery. 
Any tips for sprucing up an investor deck?
[DB]: Look up how-tos for putting a second stage investment deck online. There's a lot of information out there. It should never be more than 10-12 pages. The origin story is important and why this founder had to solve this problem.
What makes you perk up when you hear it in an elevator pitch?
[DB]: The personal story of why the founder is starting the business. It's a unique motivation and they have to feel it personally. Launching and scaling a company is extraordinarily difficult and often, very lonely. Unless there is very strong personal motivation, it's sometimes hard to keep going and facing the daily challenges. 
What makes you confident when you see it in a media room?
[DB]: We are brand investors, so we look for a fit. You should be able to see values in the messaging. We are a visual species looking for ways to connect with one another and build community. 
What do you predict will be the future of wellness?
[DB]: Wellness is not a fad, and there will be a continual focus on improving not just longevity, but quality of life. 
What should wellness brands consider when seeking investors?
[DB]: Wellness founders need to understand the stage they are at and they need to know how much they need to raise to get to the next inflection point of the business. This understanding will help them form their fundraising strategy and target list of investors. 
It's easy for founders to waste months of their life, so focus on funds that are in your sector, stage and capital raise sweet spot. Less than $500,000 is generally for friends and family, $500,000-1.5 million raise is generally pre-seed. These are the key metrics stage-wise that Willow Growth looks for: 
$1-5 million top line revenue.
Raising $2-3 million institutional round at the seed stage.
Strong margin profile, healthy retention, robust community engagement.
The next round of funding (Series A) will generally come from a low/mid-market consumer PE fund or a strategic. Key metrics for this round: 
$8-10 million top line revenue.
Raising $5-10 million (sometimes a bit more).
Following that round, if the company needs to raise again, it will likely come from a growth PE fund or again, a strategic.