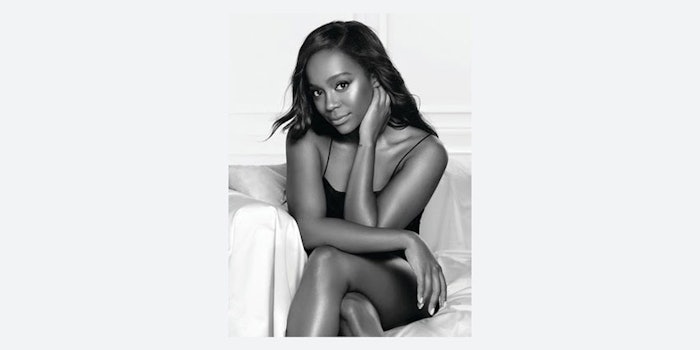 L'Oréal Paris has named Aja Naomi King as its newest spokeswoman. 
Starting in early 2018, King will star in TV, print and digital advertising campaigns in the U.S. According to L'Oréal, her first campaign will be for True Match Lumi Glow, a new collection consisting of the Glotion Natural Glow Enhancer, Glow Nude Palette, Shimmerista Powder, Glow Amour Glow Boosting Drops and Bronze It Bronzer. 
Additionally, King will act as a presenter at the upcoming L'Oréal Paris' Women of Worth celebration, on December 6, 2017.
King commented on her new role with L'Oréal by saying, "Makeup became my armor growing up. It provided me with a sense of protection and gave me the power and confidence to face the world in the way I wanted. To now represent L'Oréal Paris is incredibly overwhelming. I am so excited to help others find and believe in the beauty of who they are because everyone deserves to know their own worth."
Tim Coolican, president, L'Oréal Paris U.S.A., added, "In welcoming Aja to the L'Oréal Paris family, we are thrilled to strengthen our diverse roster of spokeswomen and further connect with a younger generation of consumers. Aja has openly and powerfully shared her journey to overcoming feelings of self-doubt and as such, inspires others to embrace their own beauty and self-worth. She is incredibly talented, accomplished and most importantly, fully understands and embraces our brand philosophy of 'Because You're Worth It'".