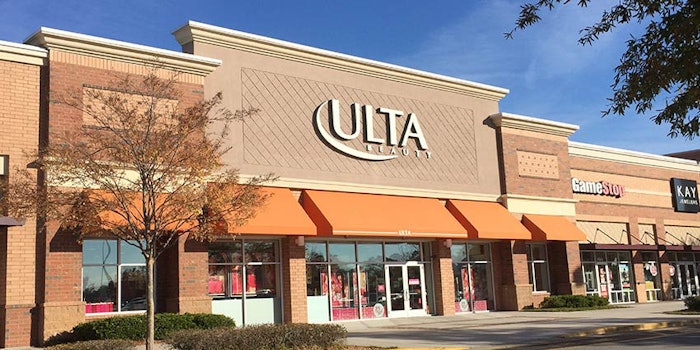 Ulta Beauty is being sued for allegedly reselling used makeup as new, reports the Chicago Tribune.
Seeking class action, the lawsuit—filed in a federal court in Chicago last month—claims the retailer repackaged returned products, mixing them back in with unused products on shelves.
Kimberley Laura Smith-Brown of Los Angeles, who brought the lawsuit, purchased various cosmetics from Ulta Beauty over the course of six months before the allegations were raised on social media. Twitter user @fatinamxo, who claims to be a former employee, first leveled the accusations in early January; soon, many other joined, refuting or supporting her claims.
Related: Ulta Beauty to Open Three Stores in Hawaii 
"Smith-Brown and her attorneys are seeking to form a class that would extend to everyone who purchased cosmetics from Ulta Beauty retail locations," reports the publication, since there is the possibility that any purchase could have consisted of per the lawsuit, "used, dirty cosmetics."
While the lawsuit raises potential health concerns, it is based on "unjust enrichment" due to the company selling used products as new. It seeks undisclosed damages along with other relief.
"We are aware of the lawsuit, and intend to vigorously defend against the allegations," Ulta Beauty spokeswoman Karen Twigg May told the Tribune via email. "Our policies, training and procedures are aimed at selling only the highest-quality new products in our stores and online. The health and safety of Ulta Beauty guests is a top priority, and we strive to consistently deliver an optimal experience every time they shop with us."