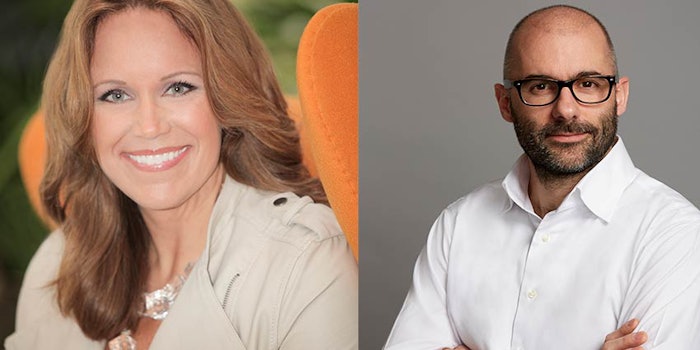 Estée Lauder has announced two new executive appointments: April K. Anslinger as senior vice president/general manager, Aveda—North America, and Andrea Dorigo as senior vice president, general manager, global retail.
Prior to joining Estée Lauder, Anslinger served as chief growth officer at Schwan Food Company, where her responsibilities included overseeing the company's vision, growth plans, brand transformations and digital capabilities. She has also served as global brand leader, Herbal Essences at Procter and Gamble; over the course of 15 years with the company, she undertook positions of increasing responsibility, primarily in haircare.
Related: [slideshow] Estée Lauder Shakes Up Senior Leadership in High-Growth Categories
In her new role, she will be responsible for optimizing growth potential and overseeing North American marketing, retail, and field sales and education.
Dorigo will be tasked with strengthening the company's vision and strategy for the future of retail, including leading strategies to drive profitable growth. His role will require working closely with brands, regions, functions and affiliates to ensure efficient operations.
Dorigo joins the company from Pirch, Inc., where he served as CEO. Other previous positions include president of Oakley, Inc., where he was responsible for the brand's growth and multichannel development, and president, North America at Brooks Brothers.